Registration is now open for the one of the National Literacy Trust's biggest fundraising events of the Year. The Where's Wally Weekender will be taking place from the 19th to the 2th March this year. The fundraising event is generously supported by the publishers of the Where's Wally books, Walker Books. The 2021 event raised an impressive £74,000 for the charity, and the event will be remaining virtual this year, meaning you can take part wherever and whenever is convenient for you over the course of the two days.
The event will see hundreds of book lovers heading out in the iconic Where's Wally costume and hitting the pavements to run, jog or walk in order to raise funds and awareness for the National Literacy Trust Fund. The event is open for everyone to take part, with 1k challenges for participants under 12, 5k and 10k challenges in their local area. Sign up and you can take part from anywhere in the UK at any point over the weekend. Participants can also share their efforts on social media using the hashtag #whereswallyweekender and tagging the National Literacy Trust @literacy_trust.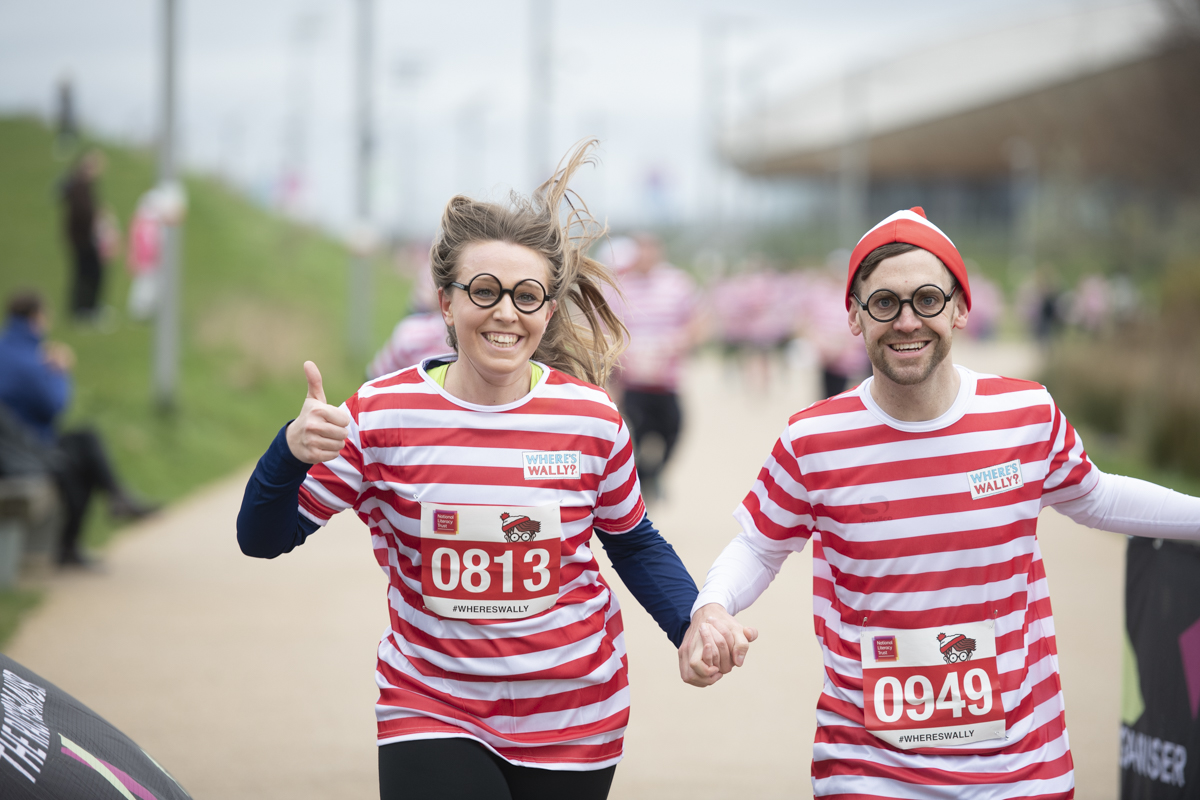 Once you've booked your place you'll be able to order your free Where's Wally Costume which comes complete with the iconic bobble hat and round glasses ready for the weekend. Everyone that takes part will also receive a collectable medal and a virtual goodybag upon completion of their challenge.
Co-authors of 'Play Like Your Heroes: Pro tips for becoming a top footballer', the immensely popular children's book, Matt Oldfield and Seth Burkett will be supporting the event by wearing their own Where's Wally outfits and encouraging as many people as possible to sign up via social media in the run up to the event. Both authors have worked closely with the National Literacy Trust and will be spreading the word about the fun run weekender to help raise money for the charity.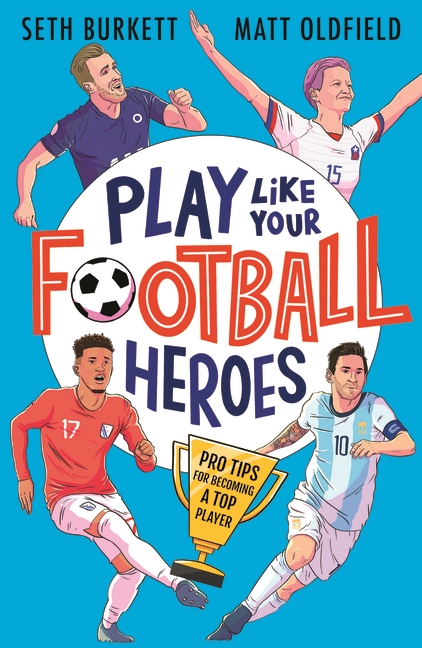 Matt Oldfield, author, said: "I'm so excited to be part of the Where's Wally? Weekender this year. I am passionate about getting children into reading and improving literacy levels through the medium of sport, and this fun run is a brilliant example of this. The National Literacy Trust works really hard to provide reading and writing support to those who need it most – and I have loved working with them on several sport and literacy projects. "I can't wait to wear my Wally stripes with pride and cheer on all the other Wallys supporting such a great cause."
Seth Burkett, writer and former professional footballer, said: "I know first-hand how engaging in sport and fitness can encourage children to discover the magic of reading. The Where's Wally Weekender is a fantastic way to do something fun and active while also celebrating the joys of reading and supporting the National Literacy Trust in their vital work. "Reading is such an important skill and I am proud to be part of a sea of Wallys dressing up and doing their bit to help lots of children on their way to brighter futures."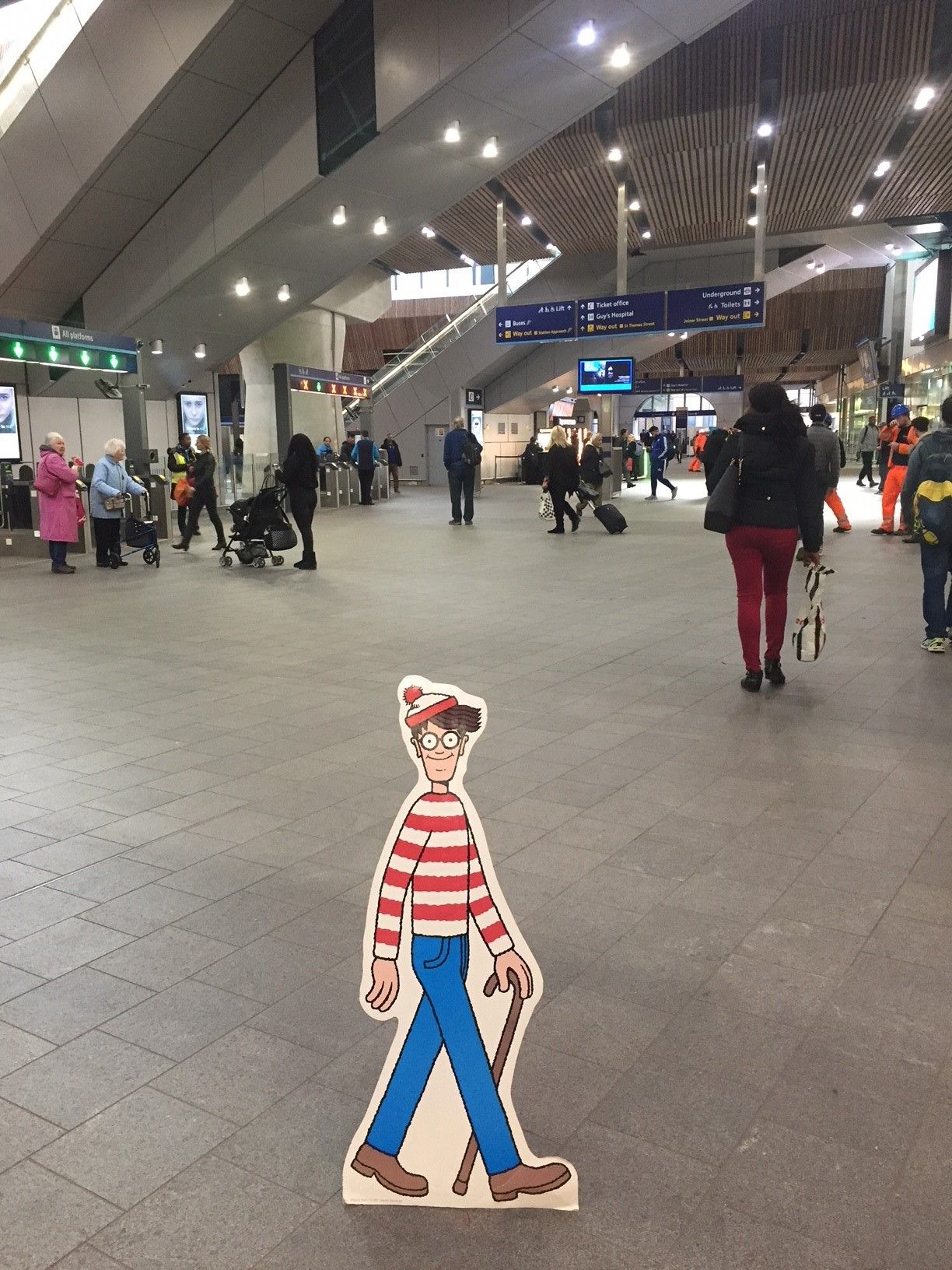 Jonathan Douglas CBE, Chief Executive of the National Literacy Trust, said: "Once again, I really look forward to seeing hundreds of Wallys walking, jogging and running around the country in all their red and white striped glory in aid of our charity. It is so uplifting to see a much-loved children's book character bringing together families, runners, book lovers and many more for such a fun and positive fitness challenge for a good cause. Every single runner taking part will help our mission to change the life stories of disadvantaged children in the UK."
All of the money that is raised from this event will go towards the National Literacy Trust's important work. It is the mission of the National Literacy Trust to improve the reading, writing, speaking and listening skills of those who need it most and work to give them the best possible chance of success in school, work and life. The charity helps children across the UK who need literacy support the most in order to give them a route out of poverty and an opportunity to change their life story.
It costs £15 per child and £20 per adult to sign up for the Where's Wally Weekender and you can register at www.literacytrust.org.uk/whereswally.