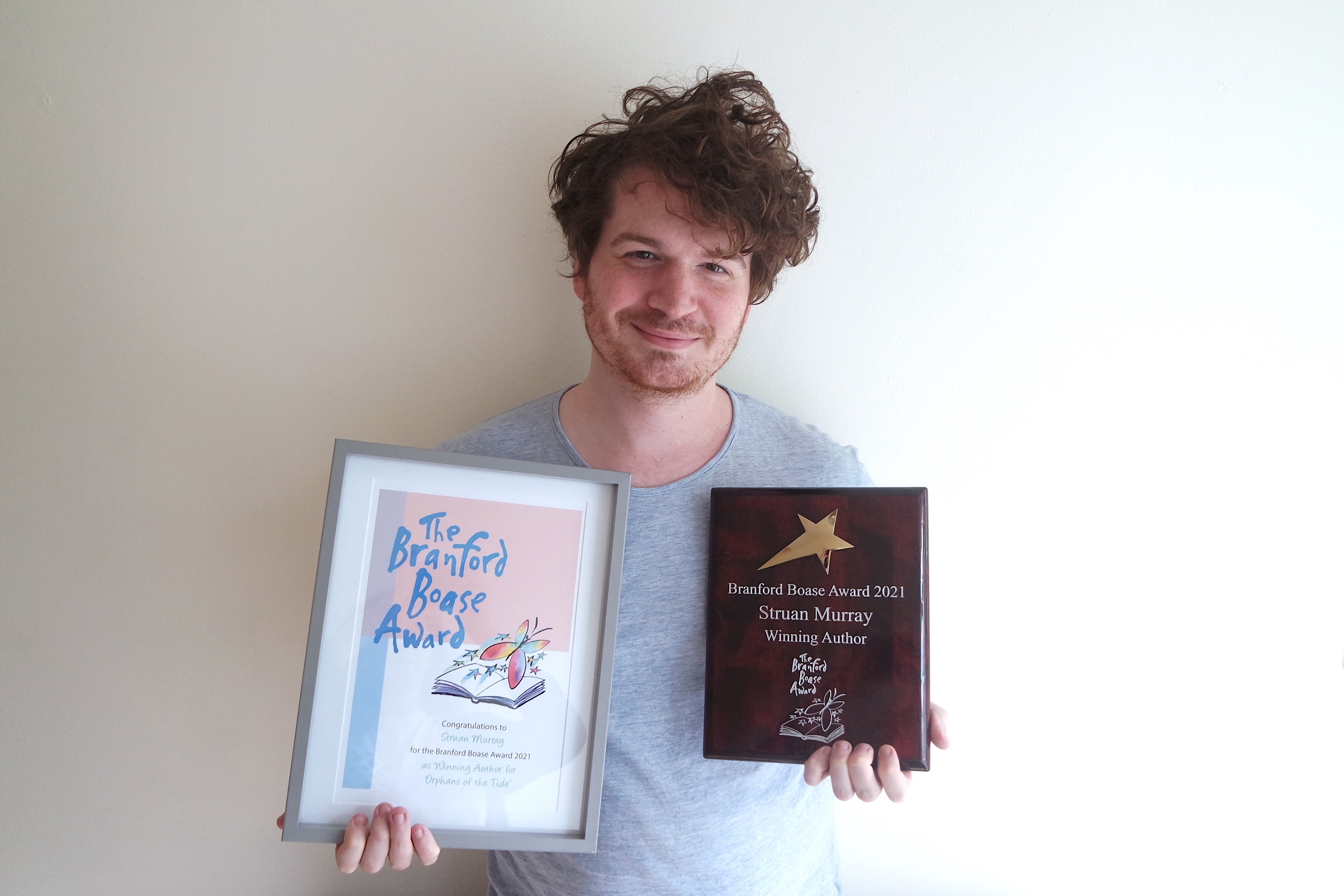 The Branford Boase Award is unique in recognising the relationship between an author and an editor and is awarded to a first time writer of a book for young people. It also marks the important contribution of the editor in identifying and nurturing new talent.
Its sister prize, the Henrietta Branford Writing Competition was set up to encourage writing talent in under 18 year olds, and is awarded annually alongside the Branford Boase Award.
We were delighted - and very honoured - that the LoveReading LitFest was asked to host this year's awards and we this evening screened a ceremony that included the shortlisted authors, the judges and a number of previous winners, who will describe what winning the prize meant to them. We even had a special contribution from Dame Jacqueline Wilson who is a long-time friend and supporter of the awards.
Co-Founder of the Award and Chair of Judges Julia Eccleshare opened the 2021 Branford Boase Award Winners Ceremony 2021. It's a special award founded in memory of two huge contributors to children's books author Henrietta Branford and her editor Wendy Boase. It was such an incredible shortlist this year. Julia celebrates: "the amazing books on the shortlist, they are the beginnings of a new way of writing for children and new voices that we haven't heard before that is going to make sure that every child can find themselves in a story."
Dame Jacqueline Wilson, long-time friend and supporter of the Branford Boase Award addressed the attendees of the gala ceremony. Such a treat!
2020 Winner of the Branford Boase Award Liz Hyder took to the screen to speak to host Paul Blezard about what the prize has meant to her since she won it last year alongside her editor Sarah Odedina for the incredible debut Bearmouth published by Pushkin Press. The LoveReading4Kids review stated "courage, rebellion and revolution run rampant in this boldly accomplished debut set in brutally exploitative Bearmouth mine"
Liz then announced the winners of the Henrietta Branford Writing Competition which encourages writing talent in under 18 year olds, and is awarded annually alongside the Branford Boase Award. Liz commented: "The quality of the stories is outstanding…I would have been over the moon to have written any of these stories." Congratulations to all of the winners Leonardo, Pascale, Gracie, Euan, Finn and Isabella, you are all stars!
It was a fabulous gala ceremony giving us to chance to hear from all seven shortlisted authors on behalf of the authors and editor teams nominated.
Host of this year's Award Paul Blezard gave thanks to the work of the incredible judging panel. Thank you Julia Eccleshare, Zoey Dixon, Scott Evans Natasha Radford for selecting a fabulous shortlist
We also heard from some more of the book world greats about how winning the Branford Boase made such a difference to them. And what a list of the good and the great it is, we welcomed some of the esteemed alumni: MG Leonard who won in 2017 for her debut Beetle Boy, Mitch Johnson who won in 2018 for his debut Kick and Frances Hardinge, author of Fly By Night who won in 2006.
But there of course can only be one winner, and the WINNER of the 2021 Branford Boase Award is…Struan Murray and Ben Horslen for the "incredibly beautiful and exceptional book" that is Orphans Of The Tide by Puffin Books. HUGE CONGRATULATIONS and well done to all of the nominees. Liz Hyder declared it "an utterly exceptional shortlist…I'm in awe of you all." Hear hear Liz.
Host Paul Blezard chatted with the winning team about this phenomenal book, about their working together, their process, the book and hear Struan read from the book. Struan: "the editor is so vital and I've been so lucky to have an editor as great as Ben". Ben: "It's been a real joy to work on this book."
Co-Founder and Chair of Judges Julia Eccleshare closed proceedings after what was a wonderful evening. Thanks to sponsor Walker Books for their support and Julia gave thanks to the LoveReading LitFest for stepping in to host this award in a new way.
If you'd like to view the ceremony, it's available on The LoveReading LitFest You Tube Channel
See you next year!