Hello again! We hope your kids are enjoying their holidays. But if they've started showing even the slightest symptoms of boredom, now is the time to act! Lovereading4kids has got everything you'll need to calm them down and keep them happy.
Rabbit of the Month – Emily Gravett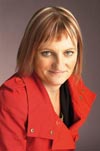 Author of the Month is the talented
Emily Gravett,
who spent 8 years living on the road as a new age traveler before starting to create her beautiful picture books. Her latest,
Rabbit Problem,
follows two rabbits through one exhausting year as they take on different seasonal challenges and try to cope with their ever-expanding family! And, don't forget to check out the rest of
Emily's books
, each and every one of them a delight to behold for toddler and parent alike.
Eleven from heaven – our brilliant Books of the Month
For 3 + readers

Call Me Gorgeous

Giles Milton:

A stunning debut picture book which is a feast for the eyes and a puzzle for the brain.

Eeeek, Mouse! Lydia Monks: A Colourful and imaginative illustrated tale from a very talented artist.

Gruff the Grump Steve Smallman: A lovely story about a Bear, who reluctantly helps a rabbit and eventually become friends.

The Disappearing Moon

Simon Bertram: A cosmic new series starring Bob and Barry, the famous 'Men on the Moon'.

Henry's House: Egyptians

Philip Ardagh A brand new fun-packed, fact-packed non-fiction series for 5-7s.

The Comet of Doom Karen Walace:

A thrilling tale from the time of Moctezuma; can Chantico save his uncle from execution?

The Last Straw Jeff Kinney: Third in the brilliantly imaginative 'Wimpy Kid' series mixing cartoons, jokes and great writing.

Timewalker Justin Stanchfield: 'E.T. meets Terminator' in this masterful gripping sci-fi adventure! 4410

Missing Believed Crazy Terence Blacker : A clever crime caper about some kids who fake a kidnap to raise money for charity!

Grass Catherine Mcphail: Riveting novel about a child who witnesses a gangland murder, and then has to deal with the insidious consequences.

Back to Life Joanna Nadin: Fifth hilarious installment of Rachel Riley's diaries. Fans of Louise Rennison's Georgia Nicolson will love it!
Debuts of the Month – the future stars of children's writing

14+: Darke Academy
is the first book of a new series. A scholarship student, Cassie Bell, begins her time at an elite paranormal academy – but what sinister secrets are some of the other students sitting on? Knowing too much could prove deadly...
9+: Wolven by Di Toft
is a dark fantasy about a boy living on the edge of a strange wood, whose new dog starts growing human ears – a little like a werewolf in reverse...
Our spangle-clad Guest Editor – Ali Sparkes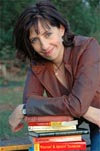 Before becoming a much-loved children's author, Ali Sparkes worked as a singer, journalist, broadcaster and the spangle-clad assistant to a juggling unicyclist. Here as our first Guest Editor on Lovereading4kids, Ali has shared with us the authors and books that have inspired her writing – so find out which colourful stories are behind this colourful character! Ali's incredible new novel, Dark Summer, is also just out.
Three great Series of the Month

The
Charlie Small
books are a buccaneering adventure series that will grip even reluctant readers. Charlie is an 8-year-old explorer who has lived for over 400 years. He winds up in some fantastical places, but his mum isn't worried – he's sure to be home in time for tea. 7+ readers will love it. For 9+ year olds and animal lovers of all ages,
Lauren St John's novels
featuring animals of Africa are absolutely not to be missed. The latest one
Elephant Tales
is both heart-warming and heart-wrenching by turns.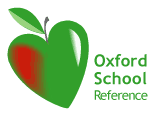 Back to school – a head start for the new academic year
,The new school year comes around as inevitably as tax return time does. Better then to embrace it and give your child a head start! On our
Back to School
section you'll find Dictionaries, Thesauri, Atlases and Foreign language books – suitable for every age from Reception class to the 6th form. And all at a 25% discount.

Books that inspired millions of readers - Children's Classics
Generations of avid readers have been inspired by the timeless stories in our Children's Classics section. We've added a few more this month including some gorgeous great value hardbacks including
Huckleberry Finn
, an illustrated paperback edition of
Hans Christian Andersen
and a number of Puffin paperbacks including
Wuthering Heights
,
Kidnapped
and
What Katy Did
.
Classic Illustrated – new genre on Lovereading4kids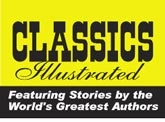 Former Children's Laureate Michael Morpurgo recently said that he was a reluctant reader as a child, but that these
Classics Illustrated graphic novel
versions of classics like
Oliver Twist
drew him in and led him on to read the original books later in life. On Love
reading
4kids you can find this series of
beautifully illustrated classics
and they are sure to engage kids in the power of stories.
So download some free Opening Extracts, and choose some absorbing books to soak up some of your kids' residual summer holiday energy!