Harry Potter Book Night is almost here as fans across the country celebrate the eponymous books and all things Hogwarts!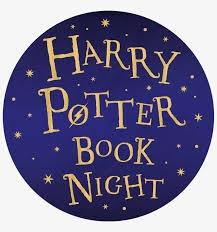 Thursday 3 February is the eighth Harry Potter Book Night and this year the theme is Magical Journeys! It's a chance for fans to get creative, share their love of the books and hold their own Harry Potter themed event.
This year the excitement is greater than ever as we countdown to the 25 anniversary of the first publication of Harry Potter and the Philosopher's Stone. This year's theme reflects the magical journey that the Harry Potter books have taken so many millions of people on since the first book published on the 26th June 1997.

You can download a party kit at harrypotter.bloomsbury.com which includes ideas for your event and fun extras - but hurry, the closing date for registration is 3 February.

Harry Potter and the Philosopher's Stone is the beginning of an epic journey that follows Harry Potter, the boy wizard, and his adventures at Hogwarts School of Witchcraft and Wizardry. From there the phenomenal success of Harry Potter has seen the publication of numerous books, a major movie franchise, a theatre production and Harry Potter tourist attractions across the globe.

We'd love to see how you celebrate the night - send us your photos @lovereadingkids #HarryPotterBookNight

Visit Bloomsbury's Harry Potter website for magical downloads, games, videos, and more Harry Potter fun!

And keep up-to-date with all the latest Harry Potter news at the Harry Potter UK Book page on facebook.


A world of magical adventure awaits!