It's nearly time to go back to school, and for some, to start school for the first time!
It might sound a little scary and daunting for your child, but this step up means new experiences and important developments. Whether your child is super excited, or a little nervous to begin a new class year, we have a great selection of books to help the transition.
Our book recommendations:
Books for those a little nervous:
Wemberly Worried by Keven Henkes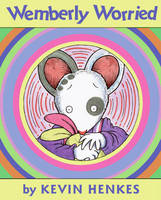 A back-to-school favorite Wemberly worried about spilling her juice, about shrinking in the bathtub, even about snakes in the radiator. She worried morning, noon, and night. Worry, worry, worry, her family said. Too much worry. And Wemberly worried about one thing most of all: her first day of school. But when she meets a fellow worrywart in her class, Wemberly realizes that school is too much fun to waste time worrying!
I am Too Absolutely Small for School by Lauren Child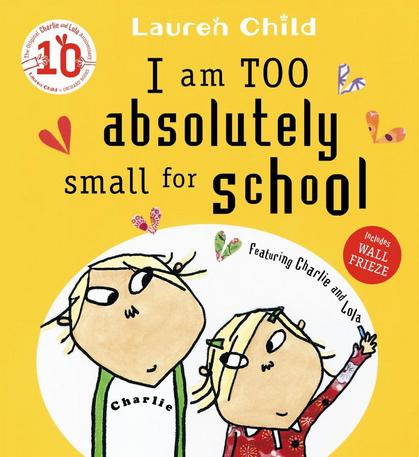 Charlie's little sister Lola is nearly big enough to go to school...but Lola is not so sure. She thinks it probably would be useful to read and write and count, but she doesn't really have time for lessons - she's much too busy doing extremely important things at home. And anyway, Lola's invisible friend, Soren Lorensen, is slightly nervous about going to school.
Oxford Reading Tree: Read with Biff, Chip & Kipper First Experiences Starting School by Roderick Hunt, Annemarie Young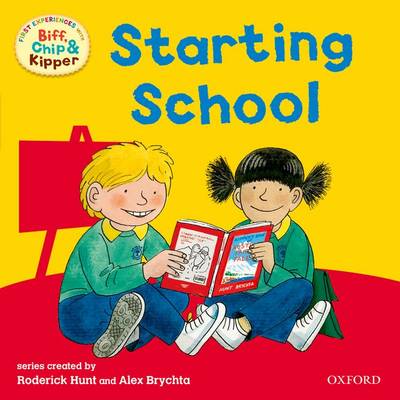 Each story is packed with facts and humour to familiarise your child with what to expect from a first experience e.g. what will happen, who they will meet and new things they might see. First Experiences with Biff, Chip & Kipper have been carefully created to help parents explore the wider world with their child, talk about shared feelings and emotions, and build vocabulary through the fun activities included in every book. Each book also includes practical tips and ideas for you to use when reading together.
Always in my heart by Roisin Hahessy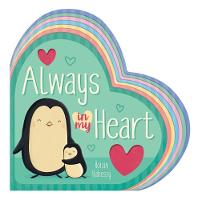 Even when we're apart You're always in my heart! A playful rhyme about the love shared between a parent and child. With gorgeous heart-shaped pages, this book is ideal for helping little ones to cope with separation anxiety.
Lift and look School by Simon Abbott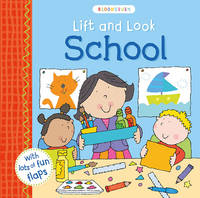 Off we go! Join in with the school activities, from making masks and visiting the aquarium, to enjoying playground games. Lift the flaps and discover a busy day at school. Bloomsbury's Lift and Look board books are packed full of large cut-out flaps, especially designed for little hands. They also feature bright and beautiful illustrations and fun, engaging text which children will adore. Available in a range of young children's favourite topics, including Garden, School, Dinosaurs and Space.
Books in preparation for reception or starting a new school year:
Books providing morals and life stories:
Kind by Alison Green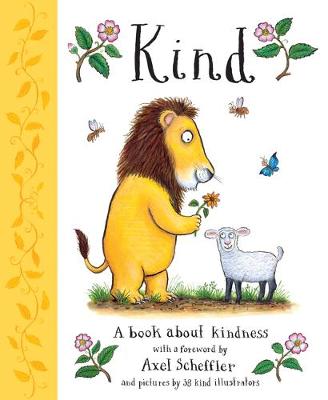 Imagine a world where everyone is kind - how can we make that come true? With gorgeous pictures by a host of top illustrators, KIND is a timely, inspiring picture book about the many ways children can be kind, from sharing their toys and games to helping those from other countries feel welcome. The book is endorsed by GRUFFALO illustrator Axel Scheffler, and one pound from the sale of each printed copy will go to the Three Peas charity, which gives vital help to refugees from war-torn countries.
Rabbit Races Ahead! by Lydia Monks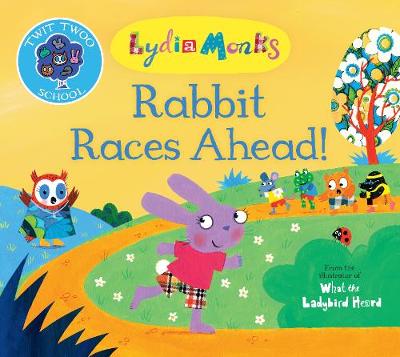 It's Sports Day at Twit Twoo School and all of the children are very excited. But no one is more excited than Rabbit. She's decided that she is going to win every race, and has been practicing very hard. But as Rabbit wins medal after medal, she seems to be losing friend after friend. Perhaps they are getting tired of her boasting. And now there is just one big race to go. Will Rabbit keep her eyes on the prize, or might there still be time for her to learn that being kind can feel every bit as good as winning?
The great big book of feelings by Mary Hoffman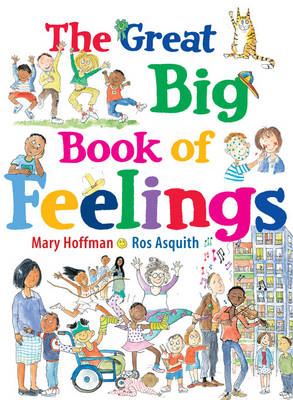 The book opens with the question: How are you feeling today? And this leads on to a spread by spread presentation of a wide range of feelings, including: Happy, Sad, Excited, Bored, Interested, Angry, Upset, Calm, Silly, Lonely, Scared, Safe, Embarrassed, Shy, Confident, Worried, Jealous and Satisfied.
The final spread is about Feeling Better because sharing and talking about feelings helps us to feel better. The approach and design follows The Great Big Book of Families, with lots of different children in lots of different situations, brief text captions and questions and plenty of humour to make sure the book is fun.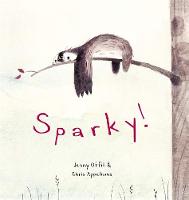 A little girl wants a pet. She's not fussy, any will do. Her mother said no to a bird and bunny and trained seal. Then she agrees to the sloth, Sparky! Sloths don't know how to fetch. Or roll over. But they sure know how to play dead. What's an eager pet owner to do?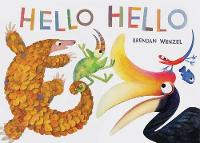 Beginning with two cats, one black and one white, a chain of animals appears before the reader, linked together by at least one common trait. From simple colors and shapes to more complex and abstract associations, each unexpected encounter celebrates the magnificent diversity of our world-and ultimately paints a story of connection. Brendan Wenzel's joyous, rhythmic text and exuberant art encourage readers to delight in nature's infinite differences and to look for-and marvel at-its gorgeous similarities. It all starts with a simple Hello.
All Are Welcome by Alexandra Penfold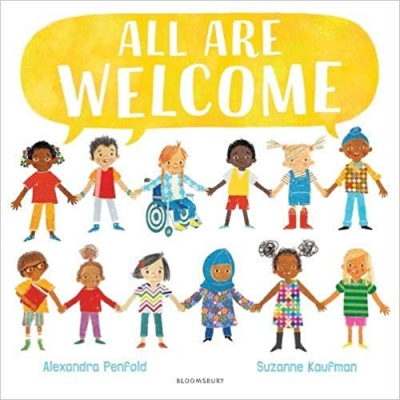 No matter how you start your day, What you wear when you play, Or if you come from far away, All are welcome here. Follow a group of children through a day in their school, where everyone is welcome. A school where children in patkas, hijabs, baseball caps and yarmulkes play side by side. A school where students grow and learn from each other's traditions. A school where diversity is a strength. Warm and inspiring, All Are Welcome lets young children know that no matter what, they have a place, they have a space, and they are welcome in their school. Engaging lyrical text and bright, accessible illustrations make this book a must for every child's bookshelf, classroom and library.
Hello, Friend! by Rebecca Cobb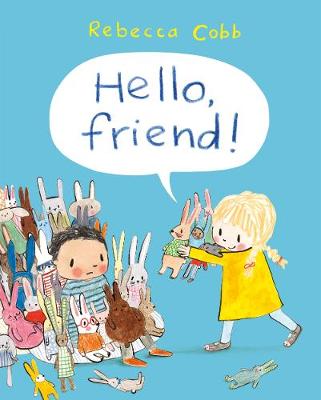 Hello Friend! tells the story of one relentlessly big-hearted and enthusiastic little girl who is insistent on befriending a certain little boy. And why wouldn't he want to be friends with her? She's very good at sharing - in fact, she insists on it, even if it's a sandwich that he doesn't like. And she's certain that being outside is their favourite thing to do, however reluctant he looks. But while he doesn't seem keen on many of the things that she loves to do, first impressions can be deceptive, and there is one thing he's very keen on after all . . . being friends.
Enjoy your first day of a new school year, and happy reading!