Announced live at sold-out Poetry Show, Michael Rosen's anthology of poems about migration, On the Move, wins the 2021 CLiPPA. The judges found it full of emotion, delivered with a perfect sense of understatement; they praised the way words and illustrations provide pauses, allowing readers space to think.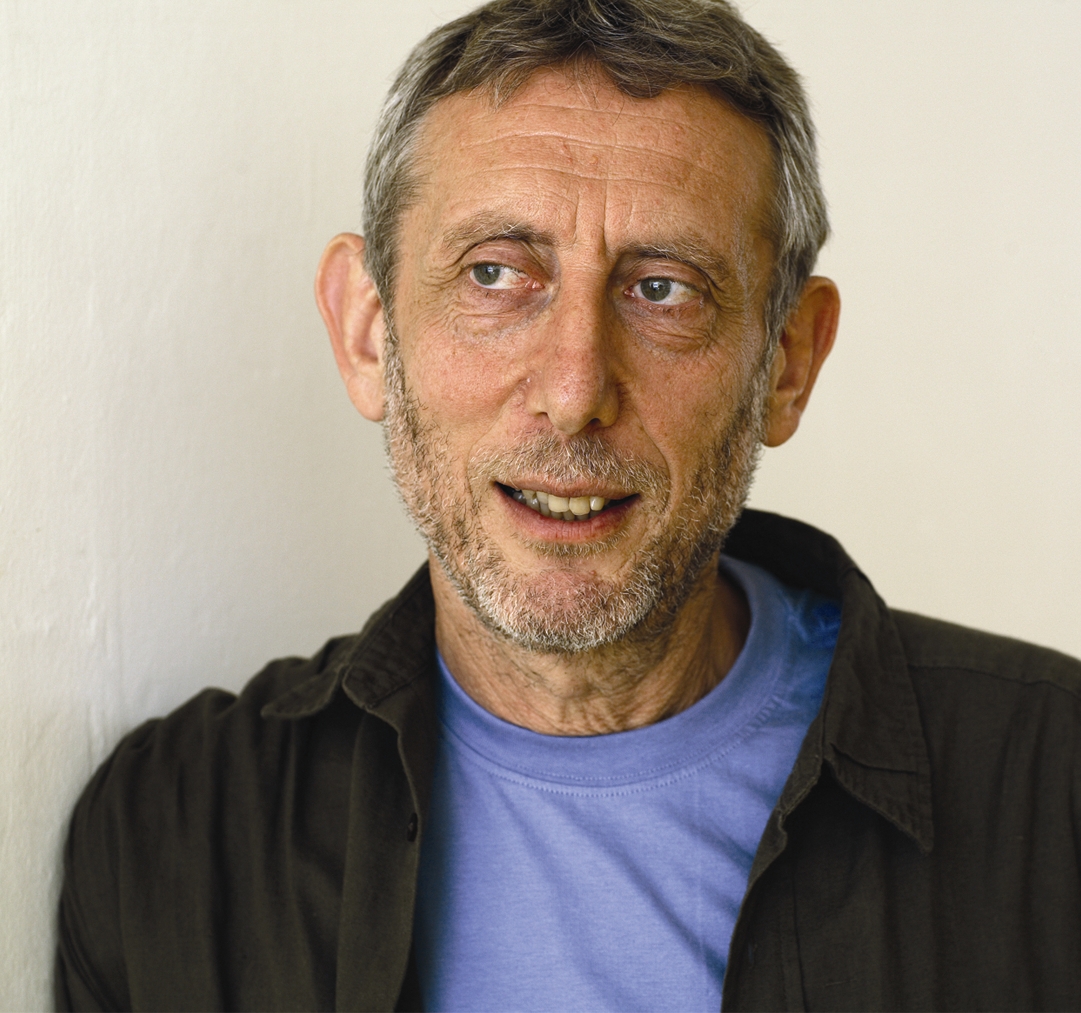 On the Move explores Michael's own past, as the son of a Polish-Jewish family growing up in London, and includes poems about his "missing" relatives, who lost their lives in the Holocaust. After these very personal poems, the book's last section, On the Move Again, connects his experiences with migration around the world to explain that we are all, always, on the move. This was Michael's second win, having scooped the prize in 2016 with A Great Big Cuddle.
Allie Esiri, chair of the judges, anthologist of the bestselling A Poem for Every Day of the Year series, says, "The very best poems are rockets which can propel us to worlds — real and imagined — that are different from our own, and maps which can guide us to better understand the emotional, social, or political terrain around us. The shortlist for this year's CLiPPA was extremely strong, showcasing outstanding poetry, but the judges were unanimous in choosing On the Move as the winner for the way in which it situates us, with striking immediacy, within Michael Rosen's own personal recollections of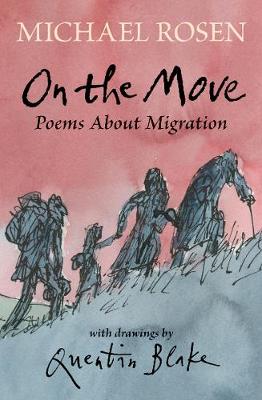 migration, and invites us to consider the plight of others forced to be on the move today. In a period in which migration is continuously reshaping our ideas of belonging, heritage and identity, this book serves as a timely — and timeless — reminder of our kinship with our fellow humans of all backgrounds for readers of all ages."
Louise Johns-Shepherd, Chief Executive at CLPE said, "Poetry for children is booming. It was another record year for submissions and the 2021 shortlist is outstanding. Here are five books that in their different ways show children just what poetry can do, bringing both joy and understanding. The direct involvement of children is central to the CLiPPA and it is inspiring to see more and more schools participating in our Shadowing Scheme. We were extremely moved that Michael took part in the announcement of the shortlist at the Poetry By Heart ceremony at The Globe, performing in front of a live audience for the first time since falling ill and that he is here today to perform live at The Times and The Sunday Times Cheltenham Literature Festival. Michael has done so much to inspire children with a love of words and poetry and On the Move is a collection that will be read and shared for many, many years to come."
The shortlist was a diverse collection that includes empowering spoken word poetry, a debut verse novel and a book of lively rhymes for the youngest poetry fans:
SLAM! You're Gonna Wanna Hear This, chosen by Nikita Gill, Macmillan
Nikita Gill brings together exciting new poets, all well known to poetry audiences but many making their first appearance in print; the judges hail this as a book to excite young people about all the potential of poetry, curated with skill and passion.
Bright Bursts of Colour, Matt Goodfellow, illustrated by Aleksei Bitskoff, Bloomsbury Education
The poems in Matt Goodfellow's collection range from the silly to the sensitive, and all will resonate with children aged 7 – 11. The judges admired the child's eye view, the dynamic representations of real-life experiences, and the book's understanding of a child's sensibilities. We were particularly thrilled to see Matt Goodfellow recognised in the line-up. As a National Poetry Day ambassador Matt is supporting the LoveReading4Kids 2021 Poetry Prize and there is a chance to win a school visit from Matt, plus £250 worth of books.
Run, Rebel by Manjeet Mann, Penguin
Compelling, powerful, and authentic, Mann's verse novel speaks directly to its YA audience. The judges loved the fresh voice and how a form that could feel archaic is made new.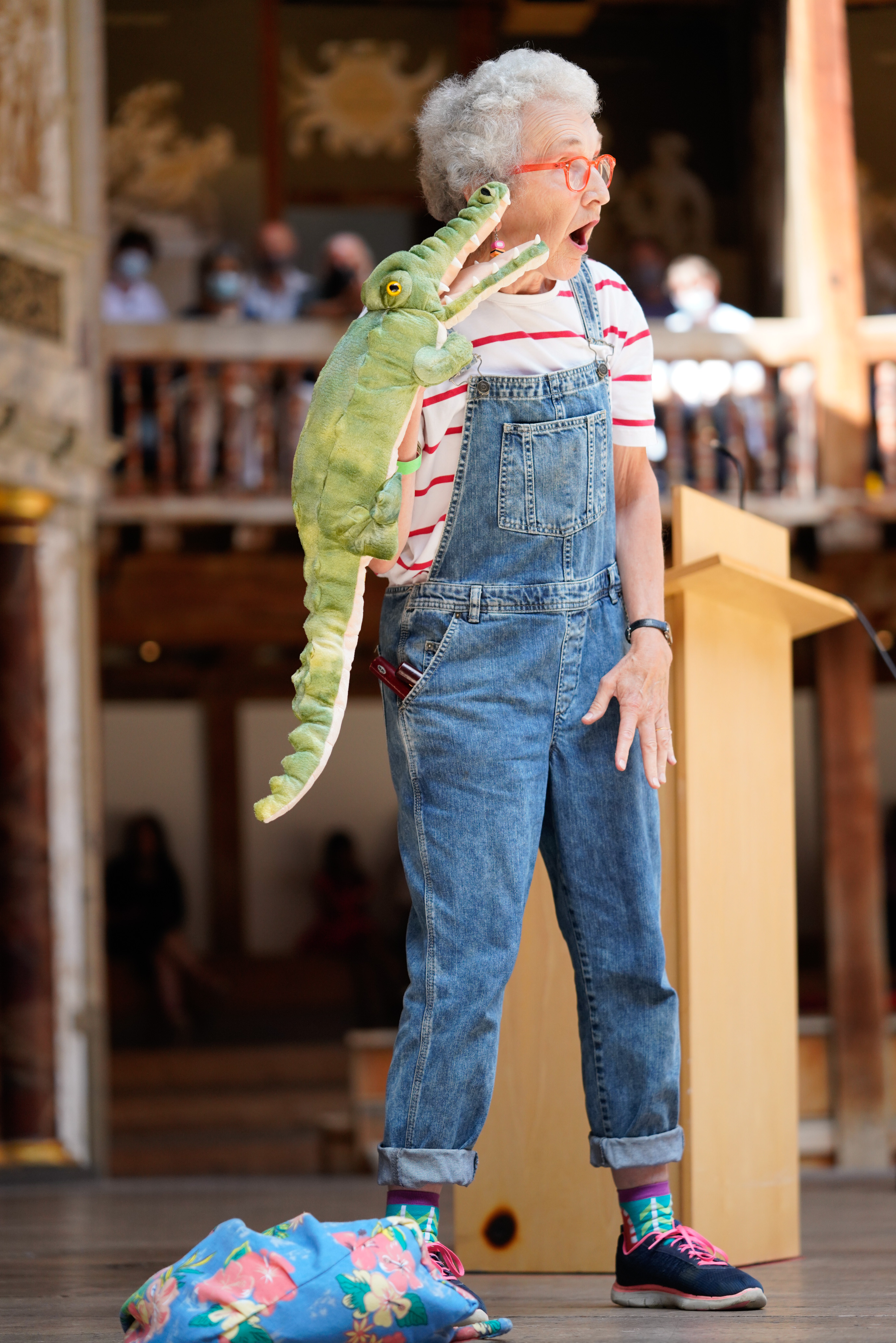 Big Green Crocodile Rhymes to Say and Play, by Jane Newberry, illustrated by Carolina Rabei, Otter-Barry Books
A collection of new nursery rhymes, this is a book for parents and adults to share with the very youngest to spark a lifelong love of poetry. The judges call it a perfect post-lockdown book, allowing adults and small children to connect and share poems. It's beautifully presented and perfectly illustrated. Jane is pictured here with her Big Green Crocodile (photo credit Marcus Duran).
The CLiPPA was founded in 2003 to support, encourage and celebrate outstanding poetry and is the UK's only annual poetry award, administered by the CLPE. The Centre for Literacy in Primary Education (CLPE) is an independent national charity with a mission to raise the literacy achievements of young children.
The judging panel included the 2020 winner Zaro Weil, who won with her joyful collection of nature poems, Cherry Moon, Julie Blake co-founder and Director of Poetry By Heart and Allie Esiri, aka the 'poetry powerhouse'.
Michael Rosen received a trophy and a cheque for £1000. As part of the prize he will also be recorded for the prestigious National Poetry Archive.