LoveReading View on Roll of Thunder, Hear My Cry
Roll of Thunder, Hear My Cry is the classic story of a girl growing up in the deep South.
_____________
Puffin Fact! After graduating from the University of Toledo, Mildred D. Taylor spent two years in Ethiopia with the Peace Corps, which she described as 'the happiest years' in her adult life. Download more Puffin Facts here!
_____________
Dear readers, dreamers and adventurers,
Ever wanted a friend who could take you to magical realms, talk to animals or help you survive a shipwreck? Well, you'll find them all in the PUFFIN BOOK collection.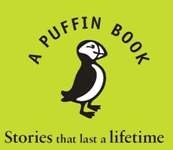 A PUFFIN BOOK will stay with you forever. Maybe you'll read it again and again, or perhaps years from now you'll suddenly remember the moment it made you laugh or cry or simply see things differently. Adventurers big and small, rebels out to change their world, even a mouse with a dream and a spider who can spell - these are the characters who make stories that last a lifetime. Whether you love animal tales, war stories or want to know what it was like growing up in a different time and place, the A PUFFIN BOOK collection has a story for you - you just need to decide where you want to go next...
We want to know which is your favourite. Tell us or tweet a photo of your old beloved copy - and we might just send you a new A PUFFIN BOOK so you can pass the story on.
Love - PUFFIN @puffinbooks #shareapuffinbook

Roll of Thunder, Hear My Cry Synopsis
'We have no choice of what colour we're born or who our parents are or whether we're rich or poor. What we do have is some choice over what we make of our lives once we're here.'
The Mississippi of the 1930s was a hard place for a black child to grow up in, but still Cassie didn't understand why farming his own land meant so much to her father. During that year, though, when the night riders were carrying hatred and destruction among her people, she learned about the great differences that divided them, and when it was worth fighting for a principle even if it brought terrible hardships.
To find out more about the book and the story behind it and the history of the Civil Rights Movement in America download a Special Puffin Extra!
Visit our Puffin Category to see the full range of titles