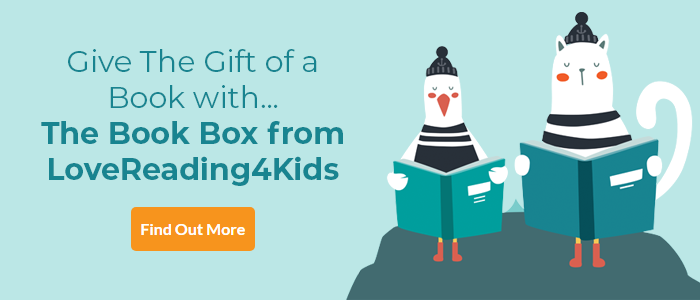 Love Monster Review
No one likes a funny-looking monster with sticking-out teeth and staring, googly eyes – especially if he lives in Cutesville, the home of cuddly bunnies and fluffy kitties. Poor Monster! Will he find happiness? He just needs one person to love him. Just when he's given up, the very special person turns up and the world looks quite a different place. Simple and bold illustrations carry this touching story to its happy conclusion.
A message from the author and illustrator, Rachel Bright:
"Love Monster is a story that arrived in my brain unannounced. These ideas are my favourite kind. They usually come knocking when a pencil and paper is the last thing I have to hand – you know – like in the bath or halfway up a mountain or, in this case, when I was fast asleep in bed. I awoke wide eyed *ping* at 5am (this isn't common believe me) and got up as fast as my slippers would carry me. To the dulcet tones of our dog, Elvis, snoring in his bed, I sat at the kitchen table and sketched furiously until the sun came up. As Herman, our cockerel, crowed to signal the arrival of the day, so Love Monster had arrived too.
"A few months and many hours of magical printmaking later (I did all the illustrations using an amazing technique called solar etching which involves special printing plates, lots of messy ink and big, old printing presses), I had the book in its finished form. What's even lovelier about it now is that the drawings are made of light: Love Monster is quite literally made of sunshine…"
Love Monster Synopsis
Love Monster is now introduced to toddlers in this board book format!
Featuring the only Monster in Cutesville, Love Monster is a wonderfully warm and witty look at how sometimes, when you least expect it, love finds you...
It can be tough being the only funny-looking Monster in Cutesville, but this Monster is not one to hang around and feel sorry for himself, so he's off - out into the big wide world to look for someone to love him. He looks high, he looks low and he looks everywhere in-between, but it's only when he's just about to give up that he finally finds what he is looking for...Featuring an instantly charming main character who will appeal to children and adults alike, Love Monster is a warm and witty tale about the power of taking action from a terrific talent.
Here's an original early sketch of Love Monster:
And you can see how Love Monster was created in this fantastic video:
Love Monster Press Reviews
A delightful story with an aah ending. - The Sun
A sweetly inspiring story aimed at encouraging little readers to take positive action when life is not going their way. - The Observer
Love Monster is a delightful book which has gorgeous pictures, clear text, and a witty story line - We Love This Book



If you loved this, you might like these...