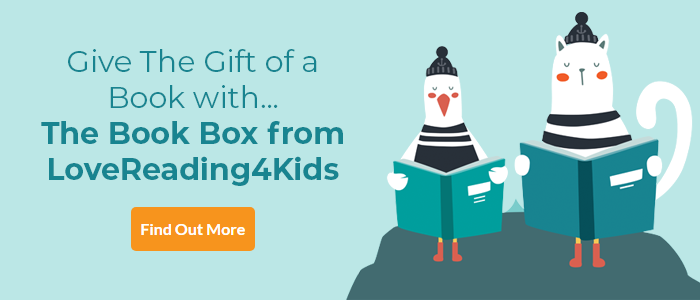 Pinocchio Review
Michael Morpurgo has created a fresh version of the classic story of Pinocchio, the wooden puppet with a terrible habit of telling lies who comes alive and has some incredible adventures. Here, Pinocchio tells his own story which, in his own words, he describes as 'a roller coaster of danger and disaster, mistakes and misery, hope and happiness". And this is not one of Pinocchio's lies! Bouncing from one adventure to another Pinocchio certainly tells a story that more than lives up to his description of it! Emma Chichester Clarke's illustrations breathe vibrant live into the lively hero and the wonderful cast of friends he meets long the way.
Pinocchio Synopsis
The perfect gift for all ages, Pinocchio as you've never seen him before: telling his own story through the master storyteller and award-winning author of War Horse.
Now - there's no point in pretending here - I was, and still am deep down, a puppet. Everyone knows Pinocchio is a puppet. I reckon I must be just about the most famous puppet the world has ever known. But the truth is I'm not just a puppet, I'm more than just bits of wood and string. I'm me. So I thought it was about time that I, Pinocchio, told you my story...
So begins this stunningly beautiful interpretation of the classic story. Michael Morpurgo channels Pinocchio's words to tell the famous puppet's story in his own inimitable, cheeky and always funny way. Lavishly illustrated throughout in black-and-white by the acclaimed Emma Chichester Clark, this is a must-have for all book lovers, and an utterly charming and surprising adaptation of a much-loved tale.
Pinocchio Reader Reviews
Kids love to read and so in addition to our Lovereading expert opinion some of our Lovereading4kids Reader Review Panel were also lucky enough to read and review this title. You can read their full reviews by clicking here.
Alexander and Daniel Bisland, age 9 and 7 - 'Have you ever read Pinocchio? We bet it wasn't written in Pinocchio's eyes! this is the one you should read.'
Rose Hopkins, age 9 - 'What a wonderful book...The picture on the front of the book is also really beautiful. I loved it.'
George, age 10 - 'I enjoyed reading this book even though I have never read the fairy tale.'
Hattie Benton, age 9 - 'The story of Pinocchio is told from the characters' viewpoint which made it more interesting. I enjoyed the story and read it quickly even though it is not like Morpurgo's usual style of writing.'
Georgie Docwra, age 9 - 'I loved reading this book! This book is fantastic! I love the way it is written.'
Sky Preston, age 8 - 'This book is wonderful because it has a lot of interesting things that you'd like to read about. Pinocchio is adventurous and cheeky, the most famous puppet in the World!'
Kurt Simpson, age 11 - 'A piece of glorious magic and mystery a quote made by my brother. This book is amazing because of all of the metaphors, similes and personification.'
Tomasz Hawryszczuk, age 9 - 'The story of Pinocchio written by Pinocchio! Highly recommend this book as it gives a real insight into how he felt and why he did the things he did. I loved it!'
Daniel Uzezi-Daniel, age 8 - 'Pinocchio is a funny fairytale full of surprises, adventures and mysteries. This is one of the funniest books I've ever read!'
Molly, age 9 - 'I liked Michael Morpurgo's book Pinocchio by Pinocchio because he had lots of adventures...Some of his adventures included being thrown in prison, pretending to be a farm dog and much, much more.'
Patrick John Griffith, aged 9 - 'This gripping adventure story is full of suspense and fun. It is about an alive puppet called Pinocchio who is always getting into trouble! Pinocchio himself writes this funny tale which gripped me and never let me go!'
Eden Bartin, age 7 - 'I give this book 10/10.'
Jack Saddler, age 9 - 'This book is similar to the story that I knew about Pinocchio but with lots more adventure. Cleverly written through Pinocchio's eyes, it tells his tale, and many mistakes in an exciting and funny way!'
Jessica Cobbin, age 8 - 'This is one of the best books I've ever read.'
The Good Book Guide Review
A small-format read-alone version of Morpurgo's splendid retelling of the adventures of the little wooden boy Pinocchio. Originally published as a picture book, this version reproduces Clark's quirky illustrations in monotone. (Ages 6-9)
Pinocchio Press Reviews
PRAISE FOR PINOCCHIO:
This classic puppet story has tended to be a little, well, wooden in the telling, but Morpurgo has made it dance. The Times
A charming read, even for those who think they already know the story of Pinocchio inside out. Evening Echo
A beautiful reworking of the classic story. EDP Weekend
PRAISE FOR MICHAEL MORPURGO:
As ever, Morpurgo's warmth and humanity suffuse a story of courage, love and hope. - Amanda Craig, The Times

Passionate and touching - Julia Eccleshare
Morpurgo is a virtuoso at conjuring vibrant stories that draw on historical events. - The Observer Review
Champagne quality over a wide range of subjects. - The Telegraph
If you loved this, you might like these...