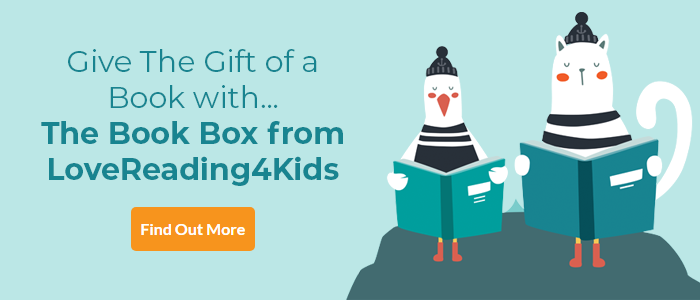 LoveReading View on Harry Potter and the Philosopher's Stone
This stunning gift edition hardback, presented in a beautiful foiled cloth slipcase decorated with brand new line art by Jonny Duddle, is the perfect introduction to Harry Potter. This is where the adventure begins, as Harry Potter discovers that he is no ordinary boy but a wizard of great reknown, as well as expected at Hogwarts School of Witchcraft and Wizardry. Moreover, at Hogwarts, he encounters "He Who Must Not Be Named", a master of magic whose ambition is more dark and terrifying than Harry can possibly imagine.
***Thursday 4th February is Harry Potter Book Night, a special event to celebrate the enduring appeal of Harry Potter. There are events at schools, bookshops, libraries and community groups throughout the UK & Ireland - and indeed the world - and and as part of the celebrations Bloomsbury Children's Books wants to know what your favourite Harry Potter spell is! Visit www.harrypotter.bloomsbury.com for more details about events and cast your vote for your favourite spell here!
Emma Hopkin, Children's M.D. of Bloomsbury Children's Books said, "We are well aware of the enduring love for J.K. Rowling's Harry Potter novels so our aim for Harry Potter Book Night has always been to attract new readers to the books – and the overwhelming response from teachers, schools, libraries, Brownie and Girl Guide groups and bookshops will achieve just that so we couldn't be more pleased."
Harry Potter and the Philosopher's Stone Synopsis
Harry Potter has never even heard of Hogwarts when the letters start dropping on the doormat at number four, Privet Drive. Addressed in green ink on yellowish parchment with a purple seal, they are swiftly confiscated by his grisly aunt and uncle. Then, on Harry's eleventh birthday, a great beetle-eyed giant of a man called Rubeus Hagrid bursts in with some astonishing news: Harry Potter is a wizard, and he has a place at Hogwarts School of Witchcraft and Wizardry. An incredible adventure is about to begin!
*** Exciting news for all Harry Potter fans, Bloomsbury will be publishing the first fully illustrated edition of Harry Potter and the Philosopher's Stone in October 2015, with artwork from the awesomely talented Kate Greenaway Medal winner, Jim Kay. For a sneak peak of Jim Kay's illustrations of Rubeus Hagrid, Hermione Granger, Draco Malfoy and Ron Weasley click here!
Jim said "To be given the opportunity to design the characters, the clothing, the architecture and landscapes to possibly the most expansive fantasy world in children's literature, well let's just say I'm extremely excited about it. The story is everything, and so I want to bring what I can to really show the depth of Rowling's stories, to their best."
The Harry Potter series...

Harry Potter and the Philosopher's Stone
Harry Potter and the Chamber of Secrets
Harry Potter and the Goblet of Fire
Harry Potter and the Prisoner of Azkaban
Harry Potter and the Order of the Phoenix
Harry Potter and the Half-Blood Prince
Harry Potter and the Philosopher's Stone Press Reviews
I've yet to meet a ten-year-old who hasn't been entranced by its witty, complex plot and the character of the eponymous Harry Independent
Spellbinding, enchanting, bewitching stuff Mirror Teachers say a chapter can silence the most rowdy of classes Guardian

One of the greatest literary adventures of modern times Sunday Telegraph
The Harry Potter stories will join that small group of children's books which are read and reread into adulthood TLS
If you loved this, you might like these...