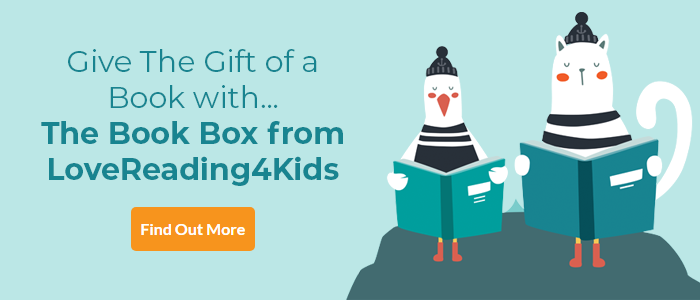 Lockwood & Co: The Whispering Skull Book 2 Review
Chosen as one of the Top Ten Best New Books for Children 2015 by Andrea Reece.
Jonathan Stroud is a gifted author, and he is on very fine form with these supernatural adventure stories. Set in a Britain where wandering ghosts offer a constant threat, especially after dark, it stars three teenagers, the staff of a Psychic Investigation Agency adept at seeing off the dead. Here they are recruited to track down a stolen artefact that seems to offer phenomenal power to its owner, along with the risk of unpleasant death. Stroud skilfully keeps the tension high from beginning to end and this a really thrilling read. ~ Andrea Reece
Lockwood & Co: The Whispering Skull Book 2 Synopsis
Ghosts and ghouls beware! London's smallest, shabbiest and most talented psychic detection agency is back. Life is never exactly peaceful for Lockwood & Co. Lucy and George are trying to solve the mystery of the talking skull trapped in their ghost jar, while Lockwood is desperate for an exciting new case. Things seem to be looking up when the team is called to Kensal Green Cemetery to investigate the grave of a sinister Victorian doctor. Strange apparitions have been seen there, and the site must be made safe. As usual, Lockwood is confident; as usual, everything goes wrong - a terrible phantom is freed and a dangerous object is stolen from the coffin. Lockwood & Co. must recover the relic before its power is unleashed, but it's a race against time. Their obnoxious rivals from the Fittes agency are also on the hunt. And if that's not bad enough, the skull in the ghost-jar is stirring again...
The author of the blockbuster Bartimaeus sequence delivers another humorous and chilling instalment in the critically acclaimed Lockwood & Co. series.
Lockwood & Co: The Whispering Skull Book 2 Reader Reviews
Some of our Lovereading4kids Reader Review Panel were lucky enough to read and review the first in the Lockwood & Co Series, The Screaming Staircase. You can read their full reviews by clicking here.
Jamie Bamford, age 11 - 'You can't put down The Screaming Staircase. You instantly feel part of it. The characters' fears are your fears; their happiness is your happiness; you see what they see. Recommend for brave 9+.'
Sam Harper, age 11 - 'Like Ghostbusters with an extra dimension, there's action, twists, turns and mystery. The Screaming Staircase was impossible to put down.'
Kevin Goodall - 'With a puzzling murder story to solve they will have to use all of their brains to get out alive or die like the last team that went in did. I can't wait for the next book to come out.'
Poppy Milburn, age 10 - 'This book involves so much energy, excitement and fear. You actually feel that you are entering the book, feeling all the characters' emotions for yourself.'
Daisy Pritchard-Williams, age 11 - 'I highly recommend it to readers over 9 because for anyone younger it would be scary.'
Amelia Corrick-Gough, age 14 - 'This book kept me on the edge of my seat, and is all I can think about! I love this book! I can't say a bad word about it. In my opinion, this book is up there with the Harry Potter series.'
Cora Willans, age 9 - 'I would say this book should be read by confident readers only as it was a fairly scary book.'
Edward Bailey, age 10 - 'A cracking read! Jonathan has really outdone himself! It couldn't be better!'
Jenna Welch, age 10 - 'This hair-raising book chilled me to the bone but surprisingly contained a rather large amount of sarcastic humour.'
Callum Broomfield - 'I couldn't put this book down and ended up reading it late into the night. The ideas were great and the book was well written with a good pace and strong, well-drawn characters and I would look forward to reading a second book by Jonathan Stroud.'
Traviss Chaytors, age 12 - 'Absolutely brilliant… but do not read on your own just before bedtime!'
Rose Hopkins - 'Lockwood & Co is funny and scary at the same time – the perfect mix. I love the ghost buster theme and it has a wonderful twist.'
Llew Harrison, age 8 - 'The action starts straight away and I was gripped until the very end. This is the spookiest book I have ever read but it is also very funny. So read if you dare!'
Lockwood & Co: The Whispering Skull Book 2 Press Reviews
'The second volume in Jonathan Stroud's exceptional series ... Stroud's writing is inventive and funny, but be warned: this is packed with grisly ghouls and is not perhaps for the faint-hearted.' -- Lorna Bradbury Sunday Telegraph
'Seriously scary, brilliant prose. Metro Plenty of humour alongside the chills.' Financial Times
Stroud is a genius Rick Riordan, author of the Percy Jackson series
If you loved this, you might like these...