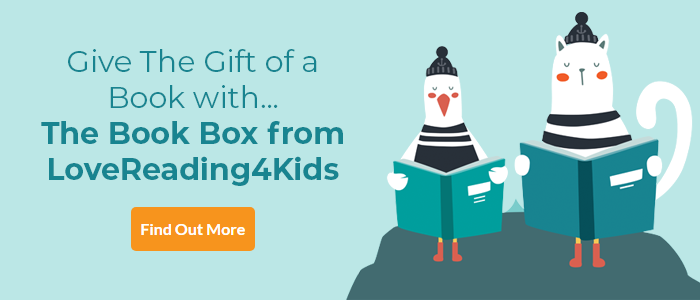 LoveReading View on The Hunger Games
The Hunger Games is a searing novel set in a future with unsettling parallels to our present. In a dark vision of the near future, The Hunger Games is set in the ruins of a place once known as North America. The cruel Capitol keeps order in its twelve outlying districts by forcing them each to send one boy and girl to participate in the annual Hunger Games, a terrifying reality TV show broadcasting a live fight to the death. Without really meaning to, 16 year old Katniss becomes a contender. But if she is to win, she will have to start making choices that weigh survival against humanity and life against love. Welcome to the deadliest reality TV show ever.
Books in The Hunger Games Series:
4. The Ballad of Songbirds and Snakes
Jacqueline Wilson, February 2012 Guest Editor: "I don't usually go for blockbuster dystopian stories - but this trilogy is imaginatively conceived and well written and a genuine page-turner. Sixteen year old Katniss takes part in a terrifying annual televised game where teenagers fight for their lives. In our current climate of reality television shows like The X-Factor and I'm a Celebrity, Get me out of Here, this starts to ring horribly true. It's often disturbing, but it certainly will hold the attention of even the most reluctant reader. It's about to be a much-hyped film, so should attract even more attention."
The Hunger Games Synopsis
First in the ground-breaking Hunger Games trilogy, this new foiled edition of The Hunger Games is available for a limited period of time.
Set in a dark vision of the near future, a terrifying reality TV show is taking place. Twelve boys and twelve girls are forced to appear in a live event called The Hunger Games. There is only one rule: kill or be killed. When sixteen-year-old Katniss Everdeen steps forward to take her younger sister's place in the games, she sees it as a death sentence. But Katniss has been close to death before. For her, survival is second nature.
For more information on these Hunger Games books and films, with news, downloads and games visit www.hungergames.co.uk
Or visit the Hunger Games facebook page
The Hunger Games Reader Reviews
A review of The Hunger Games written by one of our Lovereading Review Panel, Amrit Bunet, age 14.
This roaring tale filled with love, action and darkness is one that has constant suspense. From start to finish you will not be able to put this book down.
Suzanne Collins has written this amazing story in a unique way making sure that you won't be able to take your eyes off this novel for a moment.
Katniss is a simple girl providing food for her family after her father died, but she sees death before her when she is thrown into the arena to face the terrifying Hunger Games. By making a promise to her little sister to return home she sees herself falling in love with her opponent, one that either she will have to kill or be killed by him.
But wait...once reaching the ending of the book that leaves you on edge there are two more books to go. Yes! The Hunger Games is part of an amazing trilogy that will keep you on the edge of your seat.
Suzanne Collins is an amazing author and writer; she has a writing technique that makes one feel that they are part of the Hunger Games. When finishing this book you would have been Katniss fighting for your life against your opponents. It's now up to you. "May the odds be ever in your favour."
The Hunger Games Press Reviews
'My latest excitement … The Hunger Games by Suzanne Collins. I was so obsessed with this book I had to take it with me out to dinner and hide it under the edge of the table so I wouldn't have to stop reading. The story kept me up for several nights in a row, because even after I was finished, I just lay in bed wide awake thinking about it. I've been recommending it to total strangers in Target. And now to everyone who reads my website. The Hunger Games is amazing." STEPHANIE MEYER
"I couldn't stop reading... Addictive" Stephen King
"Rip-roaring, bare-knuckle adventure of the best kind... absorbing and morally challenging" The Times
"Brilliantly imagined" Daily Telegraph
"Terrifying, exhilarating and unexpectedly thought-provoking" Sunday Telegraph
"Gripping and at times terrifying" Independent on Sunday
"The stunning action sequences and the cleverness of concept and execution give this a haunting philosophical complexity and make it my book of the year" The Times
"A fine entry into the canon of post-apocalyptic brutality fiction, strongly but not overwhelmingly satirical" Financial Times
"Outstanding... Challenging as it is compelling" The Lady
If you loved this, you might like these...