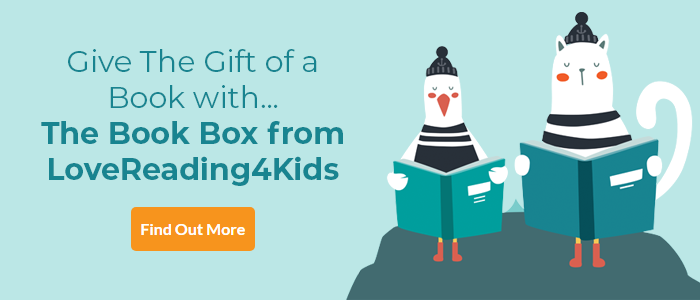 Concentr8 Review
Frightening, powerful, convincing exploration of a modern take on Huxley's Brave New World
Longlisted for the UKLA 2017 Book Award
Set in a near-future version of London, where a drug called Concentr8 has been extensively prescribed to young people diagnosed with ADHD, this is the brilliantly provocative second young adult novel from the bestselling author of Are You Experienced? and New Boy.
Against a backdrop of rioting in the capital, a group of socially disaffected friends, led by angry, charismatic Blaze, pull a knife on a man as he leaves work at the Mayor's office. While the friends wonder why they've taken someone hostage, an ambitious journalist investigates whether the withdrawal of Concentr8 might have triggered the rioting. A political scandal unfolds when it emerges that not everyone was medically assessed before being put on the pacifying drug, suggesting that something far more sinister is going on.
Told through several authentic first person narratives, and interspersed with revealing excerpts from medical reports, sociological texts and tweets, this gripping, politically-charged novel explores the big issue of how young people get lost and failed by society, and why they might turn to criminal and anti-social behaviour. A fast-paced, thought-provoking rollercoaster of a read.
Concentr8 Synopsis
In a future London, Concentr8 is a prescription drug intended to help kids with ADD. Soon every troubled teen is on it. It makes sense, doesn't it? Keep the undesirable elements in line. Keep people like us safe from people like them. What's good for society is good for everyone. Troy, Femi, Lee, Karen and Blaze have been taking Concentr8 as long as they can remember. They're not exactly a gang, but Blaze is their leader, and Troy has always been his quiet, watchful sidekick - the only one Blaze really trusts. They're not looking for trouble, but one hot summer day, when riots break out across the city, they find it. What makes five kids pick a man seemingly at random - a nobody, he works in the housing department, doesn't even have a good phone - hold a knife to his side, take him to a warehouse and chain him to a radiator? They've got a hostage, but don't really know what they want, or why they've done it. And across the course of five tense days, with a journalist, a floppy-haired mayor, a police negotiator, and the sinister face of the pharmaceutical industry, they - and we - begin to understand why ...
This is a book about what how we label children. It's about how kids get lost and failed by the system. It's about how politicians manipulate them. Gripping and controversial reading for fans of Malorie Blackman and Patrick Ness.
***** There is a useful guide to help readers and teachers get the most out of this book - download here.
Concentr8 Reader Reviews
Teens love to read and so in addition to our Lovereading expert opinion some of our Lovereading4kids Reader Review Panel were also lucky enough to read and review this title. You can read their full reviews by clicking here.
Hamaira Kauser, age 17 - 'Thought provoking and absolutely amazing. Every teenager and parent should read it.'
Edel Waugh - 'This was a very interesting look into ADHD and the medications of those who were diagnosed with it , although a fictional story it was interesting to see the history of how the medication came about and how it was decided who was a suitable candidate to take it.'
Sophia Ufton - 'Wow, I really was looking forward to reading this book and didn't disappoint. It's the most thrilling (as in exciting, not scary) book I've read in a long time.'
Emma Hughes - 'I was disappointed with this book, which was a shame because it looked interesting.'
Delilah Acworth - Concentr8 was an avid amalgamation of youthful naivety and the danger of exploiting youthful naivety. A recommendation for those with the patience for detailed thinking and contemplation.'
Lola Bridgeman, age 18 - 'London society breaks down as funding for controversial ADHD controlling drug, Concentra8, is withdrawn. This dystopian-esque novel deals with the consequences.'
If you loved this, you might like these...