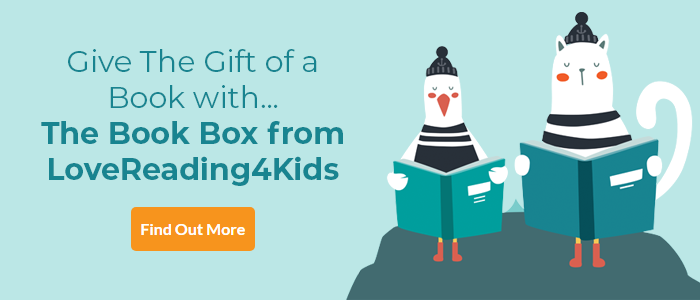 LoveReading View on Desolation
No-one writes teen horror with anything like the wit, gory panache and comic timing of Derek Landy. His Demon Road stories are definitely not for the faint-hearted: fourteen people have been disembowelled, ripped apart or had their heads staved in by the end of page two of this new book! But they are irresistible reading for anyone looking for thrilling page-turners peopled by a hugely appealing cast of eccentrics and outsiders (not all of them alive). Demon Amber is once again racing down America's Dark Highway with her bodyguard Miles, racing against time to complete her bargain with the devil, only this time the Hounds of Hell are on her trail. Breathless, blood-stained, far, far more fun than it has any right to be!
Other masters of the macabre for teenagers include Charlie Higson (The Enemy series), Darren Shan (Demonata series) and Michael Grant (Gone series). ~ Andrea Reece
Desolation Synopsis
THE EPIC NEW THRILLER CONTINUES. Book two in the mind-blowing new supernatural thriller from bestselling author DEREK LANDY, creator of international sensation Skulduggery Pleasant. Reeling from their bloody encounter in New York City at the end of Demon Road, Amber and Milo flee north. On their trail are the Hounds of Hell - five demonic bikers who will stop at nothing to drag their quarries back to their unholy master. Amber and Milo's only hope lies within Desolation Hill - a small town with a big secret; a town with a darkness to it, where evil seeps through the very floorboards. Until, on one night every year, it spills over onto the streets and all hell breaks loose. And that night is coming...
Desolation Reader Reviews
Some of our Lovereading4kids Reader Review Panel were also lucky enough to read and review the first in this series, Demon Road. You can read their full reviews by clicking here.
Poppy, age 16 - 'Derek Landy is writing at his usual exceeding high standards, 'Demon Road' is suspenseful, terrifying, gripping, funny, saddening, heart-stopping and intensely awesome! And I absolutely loved it.'
Charnell Vevers - 'The story itself is one that is action-packed from beginning to end. I found it impossible to put this book down because I had to know what would happen next.'
Hamaira Kauser, age 17 - 'Great book. Loved the concept of it!'
Emily Kinder, age 14 - 'This book is amazing - unbelievably fast paced and full of action. A demon child who doesn't even know what they are? Derek Landy just got even better.'
Christie Heaven - 'Demon Road is a book that will not just be loved by children but by all!'
Millie Moss, age 15 - 'Demon Road is an incredible book. You never truly know what is coming next.'
Lewis Duckworth, age 13 - 'Fast paced and gripping. Here is another fantastic book made by Derek Landy. Demon road is an amazing book for people who like un-human things and action. Should be ranged to children around 12+.'
Edel Waugh - 'Okay, prepare for gushing! I loved this!'
Georgia Dawson - 'I ABSOLUTELY loved this book. Best book I've ever read so far! It just amazes me how interesting it is.'
Imogen Breaks, age 12 - 'Amber is on the run from her parents, on the Demon Road. A maze of twisting roads through America that are never the same route twice. She has 504 hours to find the man who disappeared 20 years ago.'
Alistair Sutherland, age 15 - 'If she runs her parents will find her eventually and she will die. If she hides her parents will find her and she will die. If she fights she will die. Read this book to find out if she survives…'
Chloe Shortall, age 19 - 'I would recommend this novel to any fans of the Supernatural TV series, as well as fans of supernatural creatures and novels.'
Jenny Duffy - 'As always, Landy's dialogue is cracking and there are twists and turns aplenty.'
Desolation Press Reviews
'With an engaging story, weird and wonderful characters and a dash of teenage angst, Demon Road is one highway you'll want to go down.' SciFiNow
'Landy's done it again.' SFX Magazine
PRAISE FOR THE SKULDUGGERY PLEASANT SERIES:
'This is a writer at the height of his powers and Landy is getting better with every book... Whatever your age, read them and enjoy the ride.' - Irish Independent

'Fast and funny' The Times
If you loved this, you might like these...