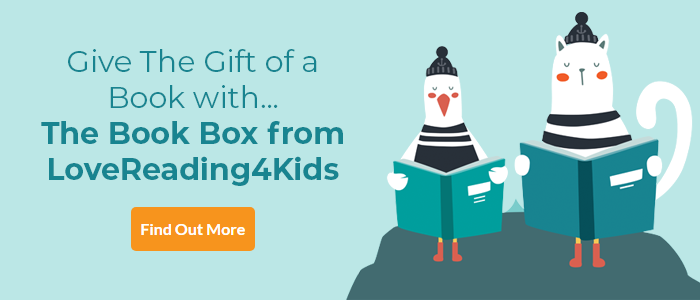 LoveReading View on An Eagle in the Snow
Winner of the Children's Book Award 2017 - Overall Winner and Winner in the Books for Younger Readers Category | November 2016 Book of the Month
A 'what if' story based on a true life events, full of descriptions of heroism and selflessness: for any good writer this would make excellent material for a book, but in Michael Morpurgo's hands, it's pure gold. Barney is leaving Coventry for Cornwall with his mum after their house has been destroyed in the Blitz. There's no escape from Hitler however, and their train is attacked by a Messerschmitt forcing it to stop in a tunnel for safety. It's pitch-black and Barney is scared of the dark. To distract him, the other passenger in the carriage tells him about his best friend, Billy Byron, famous in the First World War as the most decorated private soldier. The story is an extraordinary one, we hear how Billy inadvertently changed the course of world history. Morpurgo's skill as a storyteller is unparalleled, and the structure of the story suits it perfectly: an adult voice – one who was there – describing remarkable events to a child. Another wonderful piece of drama and history from one of our finest writers.
One of our Books of the Year 2015
Other Info
A note from Michael Morpurgo - "This book is dedicated to Private Henry Tandey VC. And this is why. Many of my stories have come from the lives of others, from truths, written or remembered, this one perhaps more than any other. Certainly had I not discovered, through Michael Foreman, the extraordinary story of the life and death of Walter Tull, the first black officer to serve in the British Army, I should never have written A Medal for Leroy. Had I not met an old soldier from the First World War who had been to that war with horses, in the cavalry, I should not have written War Horse. Had I not come across, in a museum in Ypres, an official letter from the army to the mother of a soldier at the front in that same war, informing her that her son had been shot at dawn for cowardice, I should never have told my story of Private Peaceful. It was a medal commemorating the sinking of the Lusitania by torpedo in 1915 with terrible loss of life, over a thousand souls, that compelled me to think of writing the story of a survivor, which I did in Listen to the Moon. I write fiction, but f iction with roots in history, in the people who made our history, who fought and often died in our wars. They were real people who lived and had their being in another time, often living and suffering through great and terrible dangers, facing these with unimaginable courage. My challenge as a story maker has been to imagine that courage, to live out in my mind's eye, so far as I can, how it must have been for them. So when I was told by Dominic Crossley-Holland, history producer at the BBC, about the extraordinary life and times of Eagle Henry Tandey, the most decorated Private soldier of the First World War, I wanted to explore why he did what he did. This I have done, not by writing his biography. That had been done a lready. Rather I wanted to make his life the basis of a fictional story that takes his story beyond his story, and tries to explore the nature of courage, and the dilemma we might face when we discover that doing the right thing turns out to be the worst thing we have ever done. Because the life of Henry Tandey is so closely associated with this story, I thought it right to include the history so far as it is known, of his actual life. This you will find in the postscript at the end of the book."
A Piece of Passion from the publisher Ann-Janine Murtagh: "An Eagle in the Snow is quintessentially Morpurgo in capturing a small moment in history and weaving it into a breathtaking, dramatic and moving story that will have readers gripped till the last page. Following on from the bestselling success of Listen to the Moon it speaks of an author who is writing at the very peak of his powers. Michael Morpurgo remains our nation's favourite storyteller - and his stories now reach out to children across the globe.
An Eagle in the Snow Synopsis
The powerful new novel from the master storyteller - inspired by the true story of one man who might have stopped World War II, it bears all the hallmarks of the next Morpurgo classic and is another stunning and resonant story of war and its impact on ordinary people.
The train is under attacks from German fighters. In the darkness, sheltering in a railway tunnel, the stranger in the carriage with Barney and his mother tells them a story to pass the time. And what a story. The story of a young man, a young soldier in the trenches of World War I who, on the spur of the moment, had done what he thought was the right thing. It turned out to have been the worst mistake he ever could have made - a mistake he must put right before it is too late...
An Eagle in the Snow Reader Reviews
Kids love to read and so in addition to our Lovereading expert opinion some of our Lovereading4kids Reader Review Panel were also lucky enough to read and review this title. You can read their full reviews by clicking here.
Joseph Harris-Hart, age 13 - 'A 'Warsome' adventure! A story about a soldier during the First World War who had chance to shoot Adolf Hitler but didn't.'
Jasmine Harris-Hart, age 13 - 'An Eagle in the Snow is a beautifully written story, with a story within it. It is about how one man could have changed the course of history, not by what he had done, but by what he could have done.'

Tomasz Hawryszczuk, age 10 - 'A real pager turner set during World War One revolving around a boy and his Mum on a train being told a story by a stranger.'

Jack Saddler, age 10 - 'One of Michael Murpurgo's best novels. He cleverly makes you feel that you are inside the book - giving you an amazing understanding of every character. Both exciting and emotional with a twist.'

Alex Bateman. age 10 - 'The Eagle in the Snow was a book I read in one sitting. It got me from the word go and when I got to the end I felt so happy.'

Adi Mehta, age 10 - 'What a thriller! Couldn't put it down for a moment! I loved every word and phrase, the book drew me in until the end. A fantastic book.'

Alexander Bisland, age 10 - 'I enjoyed this book and recommend it to ages 10+ as it is a sad book. I have also been learning about WWII at school so I enjoyed it even more.'

Patrick John Griffith, age 10 - 'Are you a history lover, who would like to know more about WW1 and WW2? Then read this fact based fiction book - you will never want to put down. Also you may love the illustrations too!'

William Sheehan, age 10 - 'An Eagle in the Snow is a heart-warming story about World War One that will leave you with your blood pumping and you wanting more...A great read by a well-known author.'

Sam Harper, age 11 - 'A moving story with a sinister twist, in which the most decorated hero of WW1 is faced with a monumental decision which will shape the future of the world and which he could live to regret.'
Amelia Jones, age 9 - 'I loved this book because it felt as if I was right there, in the train carriage, in 1940 listening to the characters speaking. This amazing book has gone straight to the top of my favourite book list.'
Emily Lonsdale, age 10 - 'A brilliant book of two stories, different and exciting, I loved it.'
An Eagle in the Snow Press Reviews
Praise for An Eagle in the Snow:
Brilliant, fascinating and intriguing. Historical fiction at its most magnificent. Jackie French
Praise for Michael Morpurgo:
Michael Morpurgo writes brilliantly about war and animals, conveying the big emotions without preaching. The former children's laureate has the happy knack of speaking to both child and adult readers. Morpurgo, as always, is subtle and skilful, and incorporates social and moral issues into his writing without being self-righteous or detracting from the quality of the narrative Elizabeth Reilly, British Council
If you loved this, you might like these...