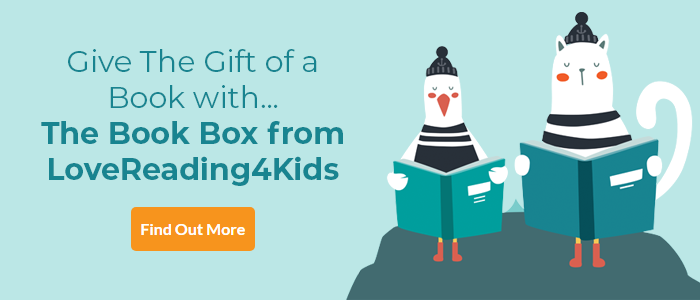 Silence is Goldfish Review
Joanne Owen's Pick of the Year 2015 "Words scare me, the lies and the truth, so I decided to stop using them," so declares Tess, the troubled heroine of this remarkable novel about alienation, family conflict, the often cruel dynamics of school and, ultimately, the struggle to find one's place.

Everything changes for Tess when she uncovers an earthshattering family secret. With her whole life pulled apart and seemingly founded on a lie, Tess makes a stand by retreating into selective mutism, thus the voice she's always used to please others is transformed into a form of rebellion. In place of conversing with people, Tess communicates with the fish-shaped torch she bought when planning to run away. But while Tess withdraws into herself, the outside world becomes increasingly hostile.
Always inimitable and never confined by convention or recourse to cliché, Annabel Pitcher's protagonists are consistently created with insight and honesty, warts and all, and Silence is Goldfish is an unforgettable novel. ~ Joanne Owen
Silence is Goldfish Synopsis
Silence is Goldfish is a story that demands to be heard. 'I have a voice but it isn't mine. It used to say things so I'd fit in - to please my parents, to please my teachers. It used to tell the universe I was something I wasn't. It lied.'
Fifteen-year-old Tess doesn't mean to become mute. At first, she's just too shocked to speak. And who wouldn't be? Discovering your whole life has been a lie because your dad isn't your real father is a pretty big deal. Tess sets out to find the truth of her identity, and uncovers a secret that could ruin multiple lives. But can she ask for help when she's forgotten how to use her voice? This is the third YA novel from the bestselling and prizewinning author of My Sister Lives on the Mantlepiece and Ketchup Clouds.
Silence is Goldfish Reader Reviews
In addition to our Lovereading expert opinion some of our Lovereading4kids Reader Review Panel were also lucky enough to read and review this title. You can read their full reviews by clicking here.
Khadijah Ahmed - 'Silence is Goldfish is a classic tale about the sensitive yet powerful bond between parent and child, and the emotional turbulence that comes with the complexities of this unique relationship.'

Rosie Thorogood, age 13 - 'I loved the way this book was written, and loved feeling like I was inside the mind of Tess. The book kept me captured throughout. I enjoyed going through Tess's story, it was wonderful and emotional.

Izzy Read, age 15 - 'It has a distinct style, pumped full of emotion and thought that portrays real life to the T.

Edel Waugh - 'I think the importance of being open with children stood out in the story. It really was a book that stays with you after you finish reading it. Terrific!'

Lucie Harrison - 'I really enjoyed reading Silence is Goldfish because it had an interesting plot and unique characters who were also quite unpredictable. I would recommend it to older readers.'

Humaira Kauser, age 18 - 'Annabel Pitcher is one of my favourite authors and I would gladly read anything she writes! Highly engaging and hard to put down.'

Maddy Faulkner - 'This novel is both thought provoking and hilarious. Tess is an outstanding example of a central character- kind and thoughtful, yet strong and powerful in every sense. 10/10.'

Sophie Bridges, age 13 - 'Silence is Goldfish By Annabel Pitcher is a good book, but the story line is quite confusing'

Celeste Phelan, age 14 - 'I found the plot of Silence Is Goldfish confusing and hard to follow also I didn't really connect with Tess enough to understand her as a character. '
Felicity Kerswell - 'This is not normally a book I would pick up in a shop but I was hooked by the first sentence. The way the author wrote was fabulous'
Silence is Goldfish Press Reviews
This amazing story is very well written and easy to read, as always! As with Ketchup Clouds, I would recommend this book to teenagers from about the age of fourteen who are just beginning to experience love, betrayal, recklessness and loneliness. The book immediately feels like a Pitcher novel and her beautiful writing style is what really makes it enjoyable. GUARDIAN CHILDREN'S BOOKS
This novel is both heart-breaking and hilarious. Tess is a fabulous protagonist, a strong, outgoing girl who tries her hardest to please those around her, yet one who deals with daily bullying on account of her size and unconventional looks. Her journey of self-discovery is incredibly difficult and you cannot help but cheer her on every step of the way. It is exceptionally well written and an absolute joy to read. BOOK TRUST
Strong in substance and originality, Pitcher continues to bring boldness and uniqueness to YA WE LOVE THIS BOOK
More sad, funny and relatable family dynamic storytelling from Annabel Pitcher THE BOOKBAG
If you loved this, you might like these...