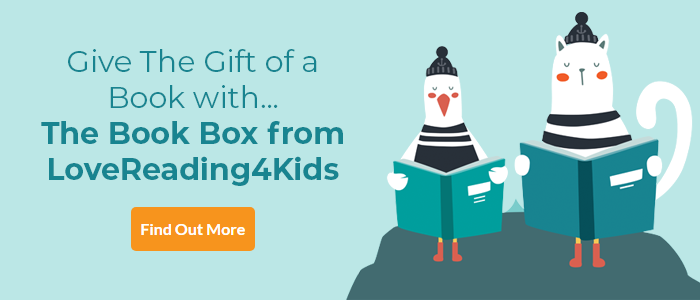 Chasing the Stars Review
Shortlisted for YA Book Prize 2017 | One of our Books of the Year 2016 | Longlisted for the Guardian Children's Fiction Prize 2016 | May 2016 Book of the Month An innovative, ambitious page-turner in which the inimitable Malorie Blackman has entwined two of her great passions - Shakespeare's Othello and science fiction - to create a thrilling outer-space-set epic that tingles with romance, danger, distrust and jealousy.
Olivia (Vee) and her brother Aidan are alone in space and heading home to earth, the only survivors of a virus that annihilated the rest of the crew, including their family. Then brave, headstrong Vee risks her life to rescue the survivors of a Mazon attack, among them Nathan, with whom she falls in love, deeply, madly and with tempestuous consequences.
This energetic riff on one of the bard's best works will also be relished by readers who don't think they're into Shakespeare, and Blackman also has a gift for making science fiction appeal to those who "don't do" the genre. It takes an exceptional writer to pull off these kinds of feats, and Blackman has done so with wit, style and a slick sense of drama. ~ Joanne Owen
Please note due to the content of this book we are recommending it for YA readers only.
Guardian Children's Fiction Prize Judge Kate Saunders said: "The story drags you along like a mighty engine and had to force myself not to turn the pages too fast. The suspense is brilliant".
Chasing the Stars Synopsis
What happens when love brings loss? When love brings lies? When love brings hate? Olivia and her twin brother Aidan are heading alone back to Earth following the virus that wiped out the rest of their crew, and their family, in its entirety.
Nathan is part of a community heading in the opposite direction. But on their journey, Nathan's ship is attacked and most of the community killed. Only a few survive.
Their lives unexpectedly collided, Nathan and Olivia are instantly attracted to each other, deeply, head-over-heels – like nothing they have ever experienced. But not everyone is pleased. Surrounded by rumours, deception, even murder, is it possible to live out a happy ever after . . . ?
Drawing on Othello for inspiration, Chasing the Stars parallels with this tragic Shakespeare play throughout. Published in the month of Shakespeare's birth and death, it is the perfect tribute to the great Bard, on the 400-year anniversary of his death.
"I love Shakespeare's plays and his themes and 'Othello' is one of my favourites," Blackman said. "I wanted to write about jealousy, but I wanted my Othello to be a black teenage girl."
Chasing the Stars Reader Reviews
In addition to our Lovereading expert opinion some of our Lovereading4kids Reader Review Panel were also lucky enough to read and review this title. You can read their full reviews by clicking here.
Chloe Shortall, age 19 - 'Chasing The Stars is full of rumours, secrecy and plot twists, and is an enjoyable read for fans of Sci Fi novels.'

Juliana Christianson, age 16 - 'Chasing the Stars is unlike her previous novels and it explorers new settings and times, making for an amazing read...I would definitely recommend this to older readers who have read her books before and new readers who have yet to experience her amazing stories.'

Humaira, age 17 - 'Witty and sarcastic. Funny and heartfelt moments. You do not want to miss out on this book.'
Edel Waugh - If you enjoy books about space then I think you will really enjoy this book.'
Chasing the Stars Press Reviews
Malorie Blackman has a nature affinity for space tales and this shines through in her bold new novel ... The ensuing gripping story has plenty of strong emotions to play with: love, hate, fear, jealousy and more than a dash of betrayal. It's a stylish tale and one ripe for a sequel. Telegraph
It all builds up to a terrific climax, the plotted emotions and action coming together in scenes of great tension ... Chasing the Stars goes boldly where few YA titles have gone before: never before have I come across a book that's a combination of Star Trek, Ten Things I Hate About You and a murder mystery. What's not to like? -- Tony Bradman Guardian
Full of nail-biting adventure, interstellar conflict and then passion ... keeps us guessing to the last. This is confident sci-fi saturated with emotional intensity. -- Nicolette Jones The Sunday Times - Children's Book of the Week
The former Children's Laureate is never afraid to tackle challenging issues ... a thrilling love story. Mail on Sunday - Children's Book of the Month
This is storytelling on a grand scale, with love, danger, treachery, jealousy and tragedy ... I read it in two breathless sittings and I absolutely loved it. -- Fiona Noble The Bookseller
A gripping two-hander. -- Alex O'Connell The Times - Children's Book of the Week



If you loved this, you might like these...