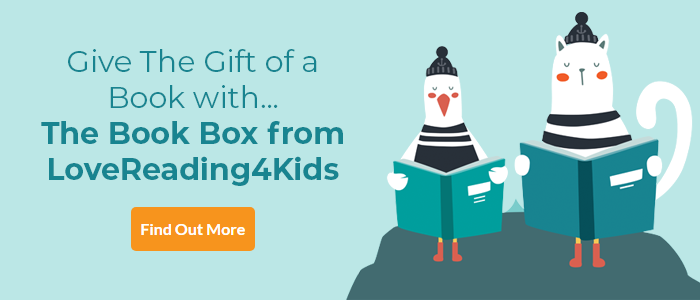 LoveReading View on Release
***Recommended for 16+ due to content.
Book of the Month for May 2018 | Shortlisted for the CILIP Carnegie Medal 2018 |In a Nutshell: love, truth and the power of release | A gripping, soulful novel about a life-changing day, which will surely change the lives of those who read it.
"Where on earth had this day come from? And where was it headed?" remarks 17 year-old Adam as a single day unfurls wave after wave of shattering disruption: first a revelation from his brother, next an ultimatum from his foul boss, then a destabilising announcement from his beloved best friend. And alongside Adam's unraveling, there's the mesmerising narrative of the ghost of a murdered girl who's risen from a lake in search of release.
Partly modeled on two of the author's most admired books (Virginia Woolf's Mrs Dalloway and Judy Blume's Forever), with this remarkable novel Ness once again demonstrates his profound understanding of the complexities of being a young adult, and of the human condition more generally. Adam's story is pinpricked with truly nerve-touching moments, perhaps most poignantly between him and the overbearing father he fears coming-out to. At one point his dad reveals that he wishes Adam could be honest with him, and then Adam begins to let go. While revealing truths can be excruciatingly painful, doing so might also bring refreshing, life-affirming release. Heartbreaking, intense and acutely honest, this novel casts a subtle spell of hope. ~ Joanne Owen
Release Synopsis
The most personal and tender novel yet from Patrick Ness, the twice Carnegie Medal-winning author of A Monster Calls.
It's Saturday, it's summer and, although he doesn't know it yet, everything in Adam Thorn's life is going to fall apart. But maybe, just maybe, he'll find freedom from the release. Time is running out though, because way across town, a ghost has risen from the lake...
This uplifting coming-of-age novel will remind you what it's like to fall in love.
Release Reader Reviews
YA's love to read and so in addition to the review by one of the Lovereading4kids editorial experts some of our Lovereading4kids Reader Review Panel members were also lucky enough to read and review this title. You can read their full reviews by clicking here.
Izzy Read, age 16 - 'It is beautiful and personal and I may just be in love with it.'
Olivia Tierney, age 19 - 'Incredibly personal and emotive, Release details a heart-breaking day in the life of Adam Thorn. Beautifully written with characters that come to life, everything you'd expect from Patrick Ness.'
Humaira Kauser, age 19 - 'Release is such a poignant, intimate story. It is a beautiful story, written in a beautiful way.'
Georgia Walters, age 17 - 'Release is compelling and addictive; I was completely swept up in this pivotal day in Adam's life, reluctant to put the book down. This story will definitely stay with me for a long time.'
Susie Holm, age 16 - 'Tackling a range of important topics such as sexuality, drugs, expression, rape, religion, sex and being who you want to be, this novel is simply unique.'
Jenny Duffy, age 24 - 'A powerful, poignant punch of a book ...Raw, intense and moving, this is a book that draws the reader in, one they won't want to be released from. Fans of Patrick Ness will not be disappointed.'
Delilah Acworth, age 19 - 'because of the protagonist that Patrick Ness fashioned, Adam Thorn, and his relatable nature, the book is a must read for all those interested in LGBT teenage literature.'
Edel Waugh - 'a must read for all Patrick Ness fans.'
Release Press Reviews
Virginia Woolf's Mrs Dalloway meets Judy Blume's Forever is as good a pitch as I've heard this year, and this beautifully crafted, complex novel which Ness calls his most personal yet, does not disappoint. [...] Told with real tenderness, it's a brilliant portrayal of the intensity of a teenager's inner life. The Bookseller
Ness once again demonstrates his profound understanding of the complexities of being a young adult, and of the human condition more generally ... Heartbreaking, intense and acutely honest, this novel casts a subtle spell of hope. * LoveReading4Kids, Joanne Owen *
It's signature Ness in many ways, particularly in how it sensitively and maturely deals with the horrors - and the ecstasies - of teenage life. [...] Based loosely on Ness own experience growing up, it's here that the novel really shines; Adam's insecurities and struggle with his parents' beliefs are heartbreaking. Ness fictional worlds are littered with fantastic characters: Adam I a wonderful addition to the panoply. * List.co.uk *
The main plot is huge fun, with vivid believable characters relatable problems and entertaining dialogue. * SFX Magazine *


If you loved this, you might like these...