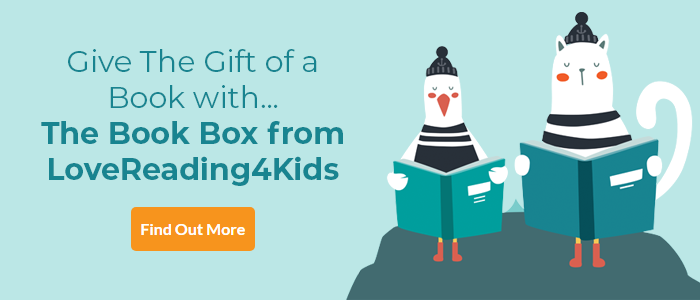 Ottoline and the Purple Fox Review
Another triumph in a delightful series of adventures of an enterprising heroine with the most unusual sidekick. These highly illustrated tales are as perfect for independent readers as they are readalouds
This is the fourth adventure for Ottoline and her best friend Mr Munroe, and it is every bit as enchanting, witty and surprising as the first. The emphasis is on friendship in this story: with her parents still roving the world for interesting items to add to their ever-growing collection of objects, Ottoline holds a dinner party. Guests include the dashing Purple Fox, a new friend, who has introduced Ottoline to some of the city's most exciting inhabitants and hidden secrets. She's able to repay him by drawing his attention to something lovely that he's failed to see. Chris Riddell's illustrations are as dazzling as ever; it's worth lingering over every page to revel in the fluency of his line and to look out for the myriad little details. Ottoline is a delight for readers of all ages.
Ottoline and the Purple Fox Synopsis
Ottoline is back in Ottoline and the Purple Fox, a beautifully illustrated adventure from former Children's Laureate, Chris Riddell. Ottoline and Mr Munroe love puzzles, clues and mysteries. One day, they meet an enigmatic purple fox, who offers to take them on a night-time urban safari. The fox shows them all the hidden animals of the city and Ottoline makes notes on them in her field notebook. Mr Munroe is making notes too - on the anonymous poems he finds stuck to lampposts on their journey. Who is the secretive poet, and how can he and Ottoline help them mend their broken heart?
Ottoline and the Purple Fox Reader Reviews
Kids love to read and so in addition to the review by one of the Lovereading4kids editorial experts some of our Lovereading4kids Reader Review Panel members were also lucky enough to read and review this title. You can read their full reviews by clicking here.
Olivia Faulkner, age 10 - 'I would really recommend for people my age to read this book; Ottoline is my favourite book character. The fantastic pictures make it even better!'

Daniel Bisland, age 9 - 'I love this book, especially the illustrations. Chris Riddell is the best author/illustrator ever. If you haven't discovered Chris Riddell yet, read his other Ottoline books as they are great!'

Anya Fuller, age 9 - 'I love it! Ottoline is a great character with a great imagination! Ottoline and the Purple Fox is a brilliant book!'
Zoe Basson, age 9 - 'Once again I am amazed. I have read most of Chris Riddell's books and they just seem to be getting better...Quirky, cool and funny, this book is perfect for children and adults of every age. I couldn't put it down!'
Mila Humphryes, age 9 - 'Ottoline and the Purple Fox is a page turner of a book, fantastically exciting, creative, mind-boggling and breath-taking. I loved it so much that I read it in one day - a personal record.'
Ava Sorrell, age 10 - 'Ottoline and the Purple Fox is one the those books, like all of Chris Riddell's, that once you pick it up you can't put it down. I thought it was an amazing, exciting and decorative book that really drew me in.'
Harriet Parker, age 9 - 'This books is a fun fantasy with amazing pictures. I loved it...I liked the pictures and how the purple fox took Ottoline on an urban safari, seeing all the animals that lived in the town.'
Toby Little, age 8 - 'I like this book because it shows that people can surprise you, and the book is funny, too. I really wish it was longer.'
Monty Benton, age 8 - 'This book was so good. I read it in one go as soon as I got it. I would definitely give it 10/10 and would recommend it to children aged 7- teenagers but grownups would love it too!'
Beatrice Whithear, age 9 - 'A fantastic book about a little girl called Ottoline, her best friend Mr Munroe and meeting a Purple Fox...I really want to read all the Ottoline books now, I would score this 9 3/4 out of 10.'
Bethany Urquhart, age 10 - 'The book is as good as the first ones in the series but slightly different...a great book and is suitable for all.'

Rebecca Urquhart, age 7 - 'This book was quite exciting and I liked the story.'

Sabina, age 8 - 'I read this book in one day because it was so good! I loved all the characters in it, as well as the settings. I think everyone should read it!!!'
Evie, age 11 - 'There are some beautiful illustrations in the book with lots of fun little details. I'm looking forward to reading the next book in the series.'
Ottoline and the Purple Fox Press Reviews
Praise for the series;
The illustrations add humor, depth, and momentum to the narrative. . . . Exceptional. --School Library Journal
As in previous episodes this fey tale is related in a mix of short narrative passages with many fantastically meticulous line drawings featuring bold monochrome highlights (purple, here) and gracefully posed figures in finely detailed garb and surroundings. . . . Pleasantly peculiar. -- Kirkus Reviews

Funny and endearing, with plenty of character cameos, Ottoline's newest adventure is worth the wait. -- Booklist Online
If you loved this, you might like these...