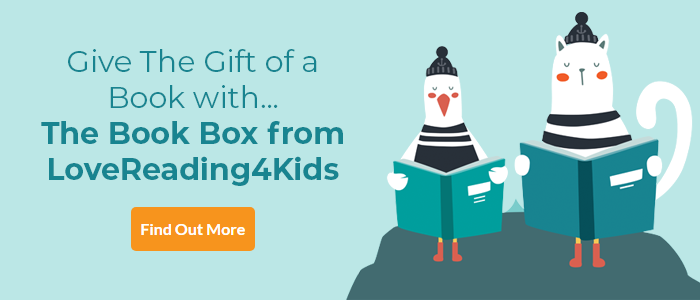 Town Is by the Sea Review
Winner of the CILIP Kate Greenaway Medal 2018
Shortlisted for the CILIP Kate Greenaway Medal 2018 | This haunting book, beautifully illustrated in ink and watercolour, bears record to a long-gone way of life. A young boy describes his day, from first thing in the morning when his father leaves for work, though playtime, lunch, shopping and his father's return as evening falls. His descriptions are matter of fact, events presented as they happen, and the sea is a constant. It's always there, visible from the house and playground, and the boy thinks of his father under the sea at work in the mines. Scenes underground are black and oppressive, forming a sharp contrast with the other pages, bathed in sunlight, the sea sparkling in the background. The boy accepts he'll follow his father and grandfather into the mines: 'I'm a miner's son,' he says, 'In my town, that's the way it goes.' A book that demands to be studied and thought about. ~ Andrea Reece
Town Is by the Sea Synopsis
While a young boy enjoys a summer's day, his thoughts constantly return to his father, who is digging for coal deep under the sea. An atmospheric, haunting story - The Bookseller Stunning illustrations by Sydney Smith, the award-winning illustrator of Footpath Flowers, show the striking contrast between a sparkling seaside day and the darkness underground where the miners dig. This beautifully understated and haunting story brings a piece of mining history to life. The ever-present ocean and inevitable pattern of life in a mining town will enthral children and move adult readers, as a young boy wakes up to the sound of the sea, visits his grandfather's grave after lunch and comes home to a cosy dinner with his family, but all the while his mind strays to his father digging for coal deep down under the sea.
Town Is by the Sea Press Reviews
An atmospheric, haunting story about a young boy whose father digs for coal beneath the sea. The Bookseller
Written by Joanne Schwartz and delightfully illustrated by Sydney Smith, Town is by the Sea is a quiet book that will stay with readers long after they have closed it. Israel Book Review
this book is a stunning snapshot of a life...And while this is for the reader a rather haunting tale, it also highlights the beauty and happiness that can be found around us even when life can seem harsh. The melodic text reads beautifully and the colour palette is stunning Smith's work on conveying sunlight on the water is some of the most striking I have ever encountered. Library Mice
A story, simply told, with beautifully evocative illustrations: this book is pure delight. It is one which when shared and talked about will become a firm favourite. The School Librarian
I haven't read such a deeply affecting picturebook in years - it moved me to tears. The pitch-perfect text and the outstanding illustrations which play with light and dark, summer sun and coal-seam black, combine to produce a masterpiece. I can't recommend it highly enough for older children and adults who are looking for something a little different. Independent online, Ireland
If you loved this, you might like these...