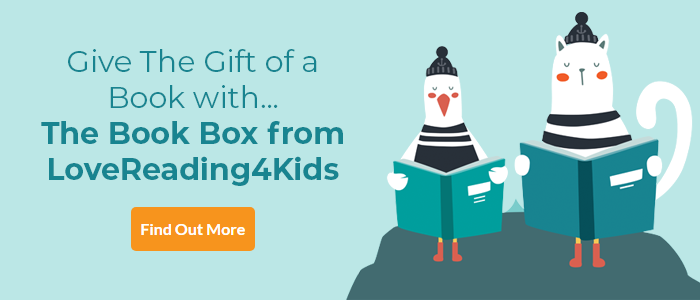 The Wolf, the Duck and the Mouse Review
Although this may seem an unlikely premise, in the hands of this award-winning partnership this subversive humorous tale shows what cooperation can achieve!
UKLA Longlist Book Awards - 2019 | Shortlisted for the CILIP Kate Greenaway Medal 2019
Award-winning duo, Mac Barnett and Jon Klassen are beloved for their trade mark dark humour in which nasty things happen and some unexpected results follow. Here, the Mouse is swallowed by the Wolf. But being swallowed by the Wolf turns out not to be such a bad thing after all. The Mouse finds the Duck is already comfortably at home in the Wolf's stomach and soon the pair are happy improving their dark but cosy home – with the unwitting help of the Wolf. After all, as the Duck says, "I live well. I may have been swallowed, but I have no intention of being eaten." As ever, Barnett and Klassen amusingly provoke readers to question apparent truths.
The Wolf, the Duck and the Mouse Synopsis
When a woeful mouse is swallowed up by a wolf, he quickly learns he is not alone: a duck has already set up digs, and, boy, has that duck got it figured out! Turns out it's pretty nice inside the belly of the beast - there's delicious food, elegant table settings and, best of all, dancing. And there's something more: no more fear of being eaten by a wolf! Life's not so bad, considering the alternatives. That is, until a hunter shows up...
With a nod to traditional fables and a wink to the reader, the award-winning Mac Barnett and Jon Klassen, of Sam and Dave Dig a Hole, Extra Yarn and Triangle, offer a tale of cooperation and creative cuisine that is sure to go down easy.
The Wolf, the Duck and the Mouse Press Reviews
A subversive delight ... an unexpected, hilarious collaboration Guardian
Perfection on a page Daily Mail
A hilarious and surreal story [...] A witty lesson in how to make the most of disaster. The Herald
Jon Klassen and Mac Barnett are a match made in picturebook heaven. [...] it brilliantly champions the idea of the underdog [...] A treat for adults and children alike. The Irish Times
A deliciously dark and completely absurd story [...] Told with devilish wit and illustrated with fearsome prowess this is contemporary fable telling at its very best. WRD magazine
The Wolf, the Duck and the Mouse by Mac Barnett and Jon Klassen is a subversive delight. [...] The earthy darkness of the wolf's interior contrasts with soft shades of moonlit forest in this unexpected, hilarious collaboration. The Guardian
If you loved this, you might like these...