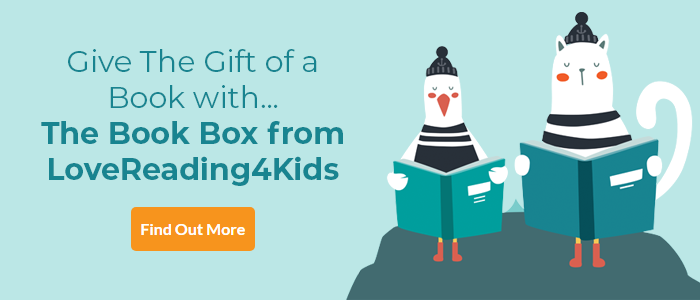 Quidditch Through the Ages Review
This large print, dyslexia-friendly edition of the most famous sports book in the wizarding world pairs J.K. Rowling's original text with gorgeous jacket art by Jonny Duddle and line illustrations throughout by Tomislav Tomic.
Other Info
Features to aid accessibility include RNIB-approved and dyslexia-friendly fonts and font sizes, tinted paper for glare reduction and maximum contrast, captions and detailed descriptions to accompany each illustration and themed navigational aids to assist the reader.
A world of magical adventure awaits! Visit Bloomsbury's Harry Potter website for magical downloads, games, videos, and more Harry Potter fun!
Quidditch Through the Ages Synopsis
A perennial bestseller in the wizarding world and one of the most popular books in the Hogwarts School library, Quidditch Through the Ages contains all you will ever need to know about the history, the rules - and the breaking of the rules - of the noble sport of Quidditch. Packed with fascinating facts, this definitive guide by the esteemed Quidditch writer Kennilworthy Whisp charts the game's history from its early origins in the medieval mists on Queerditch Marsh through to the modern-day sport loved by so many wizard and Muggle families around the world.
With comprehensive coverage of famous Quidditch teams, the commonest fouls, the development of racing brooms, and much more, this is a must-have sporting bible for all Harry Potter and Quidditch lovers, whether the weekend amateur or the devoted Chudley Cannons fanatic.
A contribution from the sale of each book will go to Comic Relief and Lumos, an international children's charity founded in 2005 by J.K. Rowling.
Quidditch Through the Ages Press Reviews
We're delighted to have worked with Bloomsbury in reviewing the large print editions of the three Hogwarts Library books. We hope that these projects will encourage other publishers to follow in their footsteps and expand the market of accessible and inclusive books - RNIB
UKAAF is delighted that Bloomsbury has made such a great effort to make this book as accessible as possible to people with print impairments. Our aim is to improve both the availability and the quality of accessible formats in the UK, and this publication is another great step in that direction - UKAAF
Children with dyslexia should also be able to develop a passion for stories and reading, so I very much welcome this dyslexia-friendly version - Margaret Malpas, MBE, Vice President of the British Dyslexia Association
I am delighted to endorse this edition that has been specially adapted to enable those requiring larger print or those who may be dyslexic to enjoy and access fully the wonderful world of Harry Potter - Professor Amanda Kirby, University of South Wales, Medical Advisor to the Dyspraxia Foundation in the UK
Anyone who plays or watches Quidditch regularly will relish Mr Whisp's book - Albus Dumbledore
A veritable treasure trove of hitherto unknown facts about the sport of warlocks - Bathilda Bagshot, author of A HISTORY OF MAGIC
A thoroughly enjoyable book; Quidditch fans are sure to find it both instructive and entertaining - WHICH BROOMSTICK?
If you loved this, you might like these...