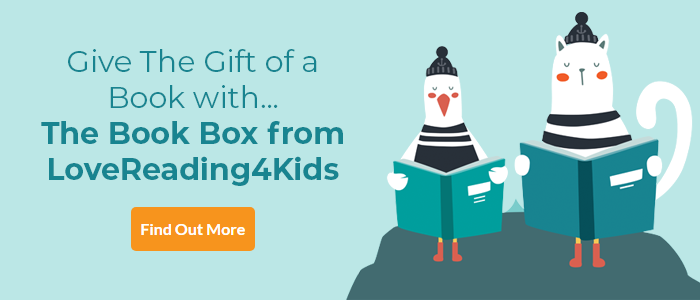 LoveReading View on Royal Rabbits of London: The Great Diamond Chase
Daring rabbit heroes sally forth from under Buckingham Palace
Tales of the rabbit secret service that loyally serves her majesty from burrows beneath Buckingham Palace, this charming series is going from strength to strength. Someone has stolen the queen's favourite jewel – a priceless diamond that also seems able to comfort those who possess it. The Royal Rabbits are determined to retrieve it, none more so than young Shylo, who was asleep on the job when the theft occurred. A rich, beautiful and vain tigress could be the culprit, but the diamond is Russian and a team of cunning Kremlin minks are out to steal it back, and you can bet those rotten Ratzis are involved too. Humour (including the occasional bit of social satire) and proper adventure are perfectly balanced and Shylo gets more interesting a character as the stories progress. Delightful, and Kate Hindley's illustrations make it even more special.

We've got some great stuff related to this book in our KidsZone.
Head over there and check it out now.
Royal Rabbits of London: The Great Diamond Chase Synopsis
Life is an adventure. Anything in the world is possible - by will and by luck, with a moist carrot, a wet nose and a slice of mad courage! Little Shylo Tawny-Tail and the Royal Rabbits of London are back! A precious diamond has been stolen from Buckingham Palace and it's up to the Royal Rabbits to uncover the culprit and rescue the diamond! The Hobbit meets Fantastic Mr Fox meets Watership Down in this bestselling series from Santa Montefiore and Simon Sebag Montefiore, which proves even the smallest rabbit can be the biggest hero.
Featuring illustrations throughout by award-winning illustrator Kate Hindley.
Royal Rabbits of London: The Great Diamond Chase Press Reviews
Praise for The Royal Rabbits of London:
`The Royal Rabbits of London is sweet, funny and beautifully illustrated' The Times
`Enchanting....Kate Hindley's illustrations are a treat' The Lady
`Packed with fun, fantasy and the sort of adventure guaranteed to have sticky little fingers hungrily turning the pages' The Mail on Sunday
If you loved this, you might like these...