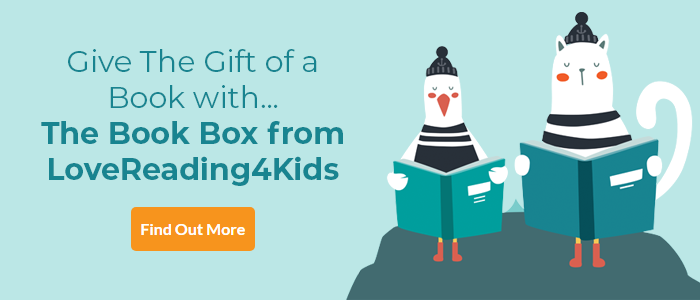 The Day War Came Review
An important and beautiful book that perfectly encapsulates for other children the trauma of war and what it is like to be a refugee. Invaluable
Longlisted for the UKLA Book Awards 2020 | Shortlisted for the CILIP Kate Greenaway Medal 2019
Award-wining Nicola Davies has created a beautiful story which makes its powerful point brilliantly by focusing on the plight of a single child refugee. A little girl's way of life - one that will be familiar to children around the world - is totally destroyed when the war comes. Having lost everything, alone and facing terrible danger, she travels across the world in search of a new home. But who will help her to find one? Nicola Davies never preaches, instead she allows her story and Rebecca Cobb's equally sensitive and warm-hearted illustrations to carry the message with their own integrity and eloquence. The book is endorsed by Amnesty International.
The Day War Came Synopsis
A powerful and necessary picture book - the journey of a child forced to become a refugee when war destroys everything she has ever known. Imagine if, on an ordinary day, war came. Imagine it turned your town to rubble. Imagine going on a long and difficult journey - all alone. Imagine finding no welcome at the end of it. Then imagine a child who gives you something small but very, very precious... When the government refused to allow 3000 child refugees to enter this country in 2016, Nicola Davies was so angry she wrote a poem. It started a campaign for which artists contributed drawings of chairs, symbolising a seat in a classroom, education, kindness, the hope of a future. The poem has become this book, movingly illustrated by Rebecca Cobb, which should prove a powerful aid for explaining the ongoing refugee crisis to younger readers.
The Day War Came Press Reviews
In a wholly different register, The Day War Came combines Nicola Davies's simple, hard-hitting text and Rebecca Cobb's pencil drawings to evoke the destruction of everyday reality for the youngest victims of conflict. Thought-provoking and poignant, it's an excellent answer to the question of how to talk to children about war. - The Guardian
The deceptively simple narrative combined with Rebecca Cobb's evocative illustrations make this a useful tool for explaining the refugee crisis to younger readers. - Oldie
[...] it ends on a powerful notes about the power of kindness and the potential for a better future. - Surrey Advertiser
an incredibly powerful picture book [...]. Cobb's illustrations are both beautiful and devastating. - The Bookseller
A tale of humanity and compassion that is worth sharing. - South Wales Evening Post
If you loved this, you might like these...