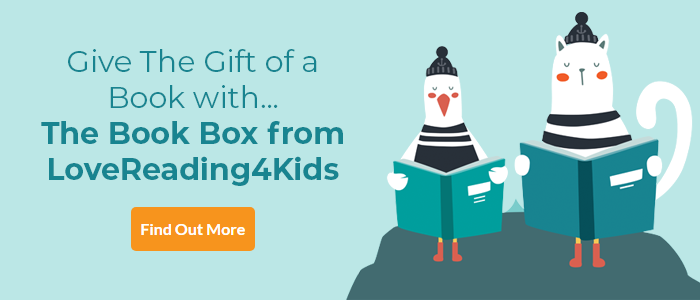 LoveReading View on The Space We're In
A powerful story of love, terrible loss, understanding and recovery
Shortlisted for the Branford Boase Award 2020
Ten-year-old Frank loves code and numbers; they're a way to make sense of the world, as well as providing secret languages to share with his friends and his mum. Frank's five-year-old brother Max is autistic and for him the world is often a scary place, when anything unexpected, too loud or too bright can cause him to have a meltdown. The story is narrated by Frank and every reader will understand his frustration at the unfairness of life. We know that he loves Max, but we know too how hard Max makes life for all the family. Frank is then faced with something even more terrible when tragedy strikes. With the help of those around him we watch Frank find a way to make sense of what has happened and the bravery to cope with the different world. Katya Balen has worked with neuro-divergent children and there's a powerful sense of truth and understanding in her beautifully told story.

If they like Wonder by R. J. Palacio they'll love The Space We're In.
The Branford Boase judges said : 'an important book, beautifully written'; 'so powerful, it enables us to see right into Frank's mind'; 'the insight into the family relationships is excellent'.
Other Info
A message from the author Katya Balen; "I never ever wanted to write from Max's perspective and use the voice of an autistic person, and I hope that Mainspring Arts provides at least one small platform for people to tell these stories themselves. But I have been immersed in the community since I was fourteen years old, and its stories have become part of my world too. I am desperate for more representation of ND people in the arts, as I know you are, and I am also hungry for stories about families where neurodivergence is simply part of human existence. I don't want to sugar-coat neurodivergence but I do want to celebrate it."
The Space We're In Synopsis
We are her world and her universe and her space and her stars and her sky and her galaxy and her cosmos too Frank is ten. He likes cottage pie and football and cracking codes. Max is five. He eats only Quavers and some colours are too bright for him and if he has to wear a new T-shirt he melts down down down.
Sometimes Frank wishes Mum could still do huge paintings of stars and asteroids like she used to, but since Max was born she just doesn't have time.
When tragedy hits Frank and Max's lives like a comet, can Frank piece together a universe in which he and Max aren't light years apart?
This jaw-dropping, heartbreaking and hopeful novel from debut author Katya Balen will remind you we are all made of stardust. For fans of thought-provoking, moving middle grade from Wonder to Skellig.
The Space We're In Press Reviews
"This book has everything: space and wilderness, and crisps and code, and Max in a wolf suit and a dog called Neil, and life and death, and art, and above all a boy called Frank, who will break your heart and mend it again and fill you with fizzing hope." Jo Nadin
"What Balen captures in Frank's voice is the authentic experience of being ten and facing up to all the difficulties that brings. His story, and that of his family, will live long in the hearts and minds of its readers. Tragedy echoes, embarrassment rings, unfairness endures, but Frank survives." AF Harrold
"A brave and beautiful book with a big heart. I loved it." Jenny Downham
This sensitive, heartbreaking story boasts a wonderful narrative voice and secret codes that add another layer of intrigue Guardian
The struggles of those with autism and those who love them in a book with an achingly huggable main character Kirkus Reviews
This is a moving, absorbing novel about a pair of brothers - one is autistic, one is not, and I came to love both of them Joanne Limburg, author of The Autistic Alice
If you loved this, you might like these...