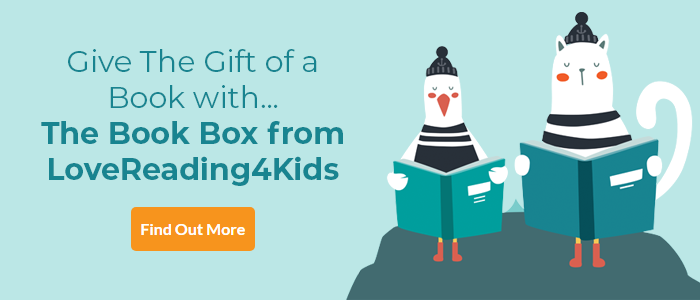 Guardians of Magic Review
A soaring tale of enchantment and adventure with truly magical illustrations
Longlisted for the UKLA Book Awards 2021
A new book by Chris Riddell is something to celebrate, especially one that gives his unique imagination free rein, as this does. There's all sorts of trouble in the Kingdom of Thrynne: in the town of Troutwine, King Rat and his followers use threats of violence to extort money from its citizens; in the city of Nightingale, the Clockmaker's sinister army of tin men enforces his tyrannical rule; and even in the village of Bream, deep in the Great Wood, the magical trees and the giants they shelter are in danger. In the very best tradition of fantasy adventures, three children and three bespoke enchanted objects are all that stand between magic and its destruction. The story positively crackles with invention and each chapter seems to introduce a wonderful new character before the storylines converge for a thrilling climax (fortunately one that leaves the door open for sequels). Fairytale adventure has never seemed so polished or ingenious.
Young readers are spoiled for choice now when it comes to magical adventure, and readers of Guardians of Magic must also look out for Cressida Cowell's Wizards of Once series.
Other Info
Guardians of Magic Synopsis
Guardians of Magic is the first title in a brilliant magical adventure series from the Costa Award-winning creator of Goth Girl, Chris Riddell.
This fantastic quest is fully illustrated in black and white throughout.
Meet the Guardians of Magic: Zam, Phoebe and Bathsheba, three children who don't yet know how powerful they are . . . In a place where fairy tales don't behave, and magic brings danger, enemies of magic are working together to destroy it. Unless the three brave Guardians fight back and believe in the impossible, soon magic and the mysterious cloud horses will be gone . . .
Guardians of Magic Press Reviews
Exhilarating and original, this marks the beginning of an intriguing new fantasy trilogy - Children's Books Ireland
Inventive and witty. Rich with fairytale allusions, this should delight both kids and adults - Woman's Weekly
Riddell's characteristic wit and humour shine through - Woman and Home
An absorbing, original and supremely entertaining read - BookTrust
A soaring tale of enchantment and adventure with truly magical illustrations. A new book by Chris Riddell is something to celebrate, especially one that gives his unique imagination free rein, as this does - LoveReading4Kids
Any new book by the magnificent Chris Riddell is a huge cause for celebration and Guardians of Magic is certainly no exception. An exquisitely produced book, lavishly illustrated of course, leaves the reader in no doubt about the treat that awaits them . . . This story is simply a delight. Highly recommended! - Readingzone
Riddell delights in playing with fairy tales, and his imaginative characters and stories of the weak triumphing over the powerful will tickle young readers. - Literary Review
If you loved this, you might like these...