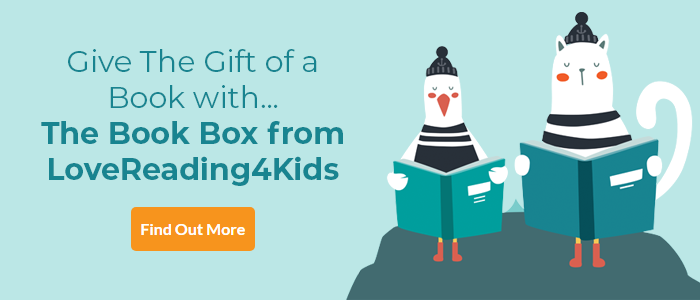 Peter Pan Review
The magical story, magically told
December 2020 Audio Book of the Month
Like its hero, the story Peter Pan will never grow old and retains all its power to enchant, tempt and enthral readers; how wonderful that this new audiobook version should be available for Christmas, as it is magical family listening. A host of stars take turns to narrate but it's a particular passion project for Joanna Lumley, who is directly involved in the recent transformation of author J.M. Barrie's childhood home, Moat Brae, into a new national centre for children's literature and storytelling. She reads the opening chapters and therefore sets the tone beautifully for the story that follows. Young listeners will be captivated by the joyful sense of freedom and rebellion, while adults will hear the strains of melancholy and loss of innocence beneath. A story to resonate with everyone, whatever their age, and especially when it is told as well as it is here.
Listen to an extract, the opening chapter from Peter Pan, read by Joanna Lumley.
Other Info
Actress and TV presenter, Joanna Lumley, who played an instrumental role in the new audio edition and is Patron of the Peter Pan Moat Brae Trust said: "He haunts us all: Peter Pan has never grown up and has never let us forget him. His shadow found in a drawer by Tinker Bell trails round the corners of our eyes. As I now know, like a grown-up Wendy, that most of our lives are lived in our minds, this strange, thrilling, charming and unsettling work beckons children and adults alike into the world of make-believe, without which our lives would be intolerable. A host of stars has gathered to read the story aloud; their gift to the charity is a gift to us all. The Peter Pan Moat Brae House fires our imagination and draws us into the world of Neverland."
Abridged by Marin Jarvis, JM Barrie's timeless masterpiece is introduced by Michael Morpurgo and read by ten star actors: Kit Harrington, Martin Jarvis, Alex Jennings, Alex Kingston, Joanna Lumley, Helen McCrory, Jennifer Saunders, Juliet Stevenson, David Walliams and Zoe Wanamaker.
All publisher's profits from the sale of this recording will be shared equally between The Peter Pan Moat Brae Trust (Registered Scottish Charity Number SC041382 and Company Number SC363695) and Great Ormond Street Hospital Children's Charity (Registered Charity Number 1160024 and Company number 09338724).
Peter Pan Synopsis
When Peter Pan flies through the Darling Children's nursery window one night, he is nearly captured and makes a hasty escape, leaving behind his shadow. Returning with the fairy Tinker Bell to reclaim it, he wakes up Wendy, John and Michael, and whisks them away to the magical shores of Neverland.
There they meet the Lost Boys, befriend Tiger Lily and her Braves, swim with the mermaids in the lagoon and have a host of wonderful adventures. But danger awaits too, for the terrible Captain Hook and his pirate gang are determined to make them walk the plank...
Originally written as a play, the much-loved story of the boy who could fly and his pirate adventures in Neverland with the Lost Boys and the Darling children, was first published as a novel, Peter & Wendy, in 1911. The book has gone on to sell over 85 million copies in 29 different languages, as well as being made into 13 films. Peter Pan has become a cultural icon symbolising youthful innocence and escapism.
If you loved this, you might like these...