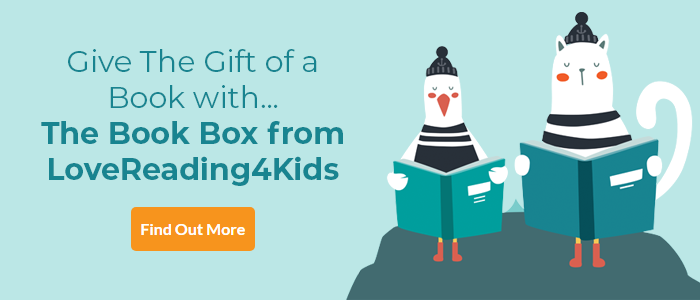 Dead or Alive Review
Riots and revolution rage in this penultimate Skulduggery page-turner
April 2021 Book of the Month
Derek Landy's riotously inventive Skulduggery Pleasant series first blasted its way onto bookshelves back in 2007, and fresh fantastical thrills keep on coming in Dead or Alive - no mean feat for book fourteen in a series. With the world teetering on the brink of irrevocable, devastating change, this penultimate novel sees Skulduggery, Valkyrie and Omen face their most trying test (yet…).
As wildly witty and exhilarating as ever, this doorstopper of a page-turner sizzles with a burning sense of time slipping away, for if Skulduggery Pleasant and Valkyrie can't rid the world of Damocles Creed, the world's people will be wiped out. Even Valkyrie is thrown by the imminent prospect of making the ultimate sacrifice: "Valkyrie woke, jumped out of bed and managed to get halfway to the bathroom before she threw up. They were going to kill Creed. They were going to kill Creed and nothing would be the same again."
The dialogue dances, desperation escalates, and fans will be left longing to know how Skulduggery's awe-inspiring story will end.
Dead or Alive Synopsis
In a matter of days, the world will change. Billions of lives will be wiped away in a final, desperate search for the Child of the Faceless Ones - she who is destined to bring about the return of humankind's ancient overlords.
To prevent this, Skulduggery Pleasant and Valkyrie Cain have one last - terrible - option: the assassination of Damocles Creed. With protests stirring in the magical city of Roarhaven, with riots and revolutions on the horizon, Valkyrie must decide who she wants to be: the hero who risks everything for a noble ideal, or the killer who sacrifices her own soul for the fate of humanity. The decision must be made, and time is running out.
Dead or Alive Press Reviews
Praise for the series:
This is a writer at the height of his powers and Landy is getting better with every book... Whatever your age, read them and enjoy the ride. - Irish Independent

Fast and funny The Times

A fast evolving plot and a great mix of scariness and humour 5 star review, Sunday Express


If you loved this, you might like these...