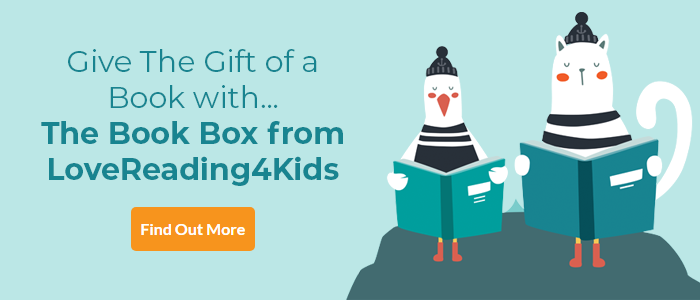 Counting on Katherine Review
Out-this world, inspirational story of the ingenious African American woman behind the Apollo 13 moon landings
Winner of the UKLA Book Awards 2020 Information book category
Told with crystalline clarity and verve, and fabulously enhanced by the stylish illustrations, this tells the remarkable against-the-odds tale of Katherine Johnson from her days as an exceptional African American schoolgirl whose "boundless curiosity turned her into a star student". But despite her brightness, ten-year-old Katherine faced the terrible restraints of segregation – as an African American she wasn't permitted to study at her local high school. As she "burned with fury", her family determined to get Katherine the education she deserved and so they moved to a town with a high school for black students. Her path to working on Project Apollo required incredible perseverance, but thanks to that, and to her outstanding mathematical skills, the world could count on Katherine to set the moon landings back on course.
Shot-through with a rousing sense of Katherine's determination and dedication to her work, and with her shining mathematical brilliance, this beautiful book deserves to be on the shelves of every space-loving child.
Counting on Katherine Synopsis
Katherine Johnson is the mathematical genius who helped make the historic Apollo 11 moon landings possible and made sure that Apollo 13 returned home safely when the mission was in critical danger. As a child, Katherine loved to count. She counted the steps on the road, the number of dishes and spoons she washed in the kitchen sink, everything! Boundless, curious, and excited by calculations, young Katherine longed to know as much as she could about maths, about the universe . . .
Helaine Becker interviewed Katherine and her family for this authorized biography. From Katherine's early beginnings as a gifted student to her heroic accomplishments as a prominent mathematician at NASA, this is the true story of a groundbreaking African-American woman who went above and beyond what was expected of her in the 1960s, saving lives and making enormous contributions to history.
Featuring Dow Phumiruk's gorgeous full-colour illustrations throughout.
Counting on Katherine Press Reviews
A picture-book biography of a humble genius who excelled in a career once out of reach for most African-Americans. An excellent biography that will inspire young readers, especially girls, to do what they love - Kirkus, starred review
Children who want to share in the Hidden Figures buzz can start right here . . . Phumiruk's digital artwork convincingly portrays Johnson as brainy and imaginative. This title is ready made for My Hero biography reports. - The Bulletin
The straightforward, informative text is paired with delicate, precise digital artwork . . . Very worthwhile book. - Booklist
Featuring engaging text and captivating illustrations, this picture book introduces the amazing life of mathematician Katherine Johnson to young readers. Sure to inspire a new generation of mathematicians. A solid addition to biography collections. - School Library Journal
Phumiruk works in a crisp, uncluttered art style, infusing emotionality into more private moments of reflection. - Publishers Weekly
This beautifully illustrated book tells the story of Katherine Johnson, an African-American mathematician who's work helped send men to the moon. At the time, people didn't expect much from African-American women, but her ground-breakingwork proved them all wrong - Shout Magazine
If you loved this, you might like these...