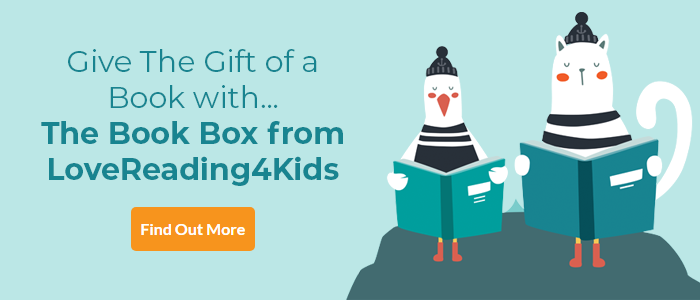 Pippi Longstocking Review
A glorious, illustrated gift edition of Pippi Longstocking stories - the irrepressible, irresistible heroine for all ages
Full disclosure - Pippi Longstocking is among my all-time favourite literary characters. Free-spirited, wildly adventurous, sharp as a tack, defender of the less-strong (indeed, she's the strongest girl in the world) - what an irresistible combination. All of which means I'd either be predisposed love this new edition, or else overly critical. Of course, with Lauren Child at the helm of the illustrations, this handsome, full-colour hardback is a remarkable achievement - Child's style couldn't be better suited to bringing Pippi to life.
Giving the gift of Pippi to children in your life is something they'll remember for years to come, and this edition will make the stories - and your gift - all the more memorable. It's utterly splendid.
Pippi Longstocking Synopsis
This flagship gift edition illustrated by Lauren Child is a glorious celebratory tribute to the strongest girl in the world.
Pippi Longstocking is nine years old. She has just moved into Villa Villekulla where she lives all by herself with a horse, a monkey, and a big suitcase full of gold coins. The grown-ups in the village try to make Pippi behave in ways that they think a little girl should, but Pippi has other ideas. She would much rather spend her days arranging wild, exciting adventures to enjoy with her neighbours, Tommy and Annika, or entertaining everyone she meets with her outrageous stories.
Pippi thinks nothing of wrestling a circus strongman, dancing a polka with burglars, or tugging a bull's tail. Generations of children have fallen in love with Pippi Longstocking. Just like Tommy and Annika, readers are instantly charmed by her warmth, strength and sense of fun.
Pippi Longstocking Press Reviews
I love how unconsciously rebellious she (Pippi) is. She doesn't care about rules, she cares about people. - Alicia Vikander
Should certainly be on every child's bookshelf. - The Times
Child's an inspired choice to hook a new generation of children on Sweden's greatest literary export... If Pippi met Voldemort she'd make mincemeat out of him and then, because she's a generous, forgiving soul, sit him down and feed him ginger snaps. - Telegraph
There's no stopping Lauren Child as she brings her own inimitable style to illustrate Pippi Longstocking... Everyone will love this. - The Bookseller
Lauren Child's distinctive style is perfect for Pippi Longstocking, the nine-year-old girl with enormous strength and very large shoes. - Sunday Express
If you loved this, you might like these...