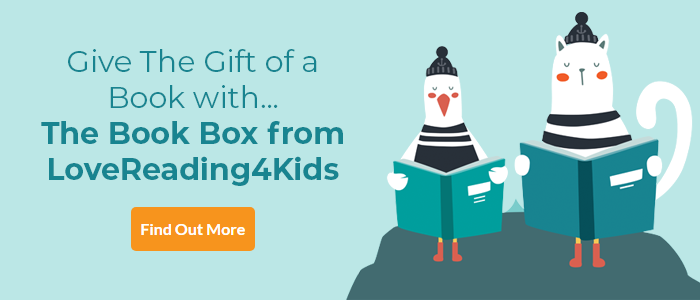 Those Who Can, Teach Review
The powerful, inspiring story of Andria Zafirakou, 'the best teacher in the world', and what it takes to work on the frontlines of education today
What It Takes To Make the Next Generation
I was not too sure what to expect when picking up this book but having read the introduction and hearing the author speak on Woman's Hour Radio 4, I was keen to start.
It is an incredibly readable book. Not what I was expecting, a book to inspire teachers, but a book packed with the most fascinating, and often quite harrowing stories of her pupils at Alperton Community School.
She talks about the children in such an insightful way, telling the reader not just about their time in the classroom, but about their background and their families and the huge impact this has on their abilities and successes in school. The difficulties and challenges some of her pupils' face are both memorable and moving. She conveys to the reader so clearly the effect that lack of language, cultural differences, cramped conditions and poverty can have on a child's ability to learn. She looks at the whole person, beyond the bluff and bravado to the real child beneath. Her empathy with her pupils and the obvious passion for her subject really do shine through.
I liked her honesty. She believes that she is 'almost an imposter' and there are far more worthy winners of the Global Teachers Prize, but reading the many examples she writes about, I feel she is underselling herself. She intersperses her account with insights into her own life, her upbringing and her adult life with her family.
The book teaches us all valuable life lessons: Never judging a child on first impression and the importance of mutual respect are two themes that run throughout the book. I thought initially, it was a book for teachers, but this is a book for anyone. I think on reading it, we will all wish that we had had a teacher such as her when we were at school.
Those Who Can, Teach Synopsis
The powerful, inspiring story of Andria Zafirakou, 'the best teacher in the world', and what it takes to work on the frontlines of education today.
Arts teacher Andria Zafirakou was always a rule-breaker. At her inner-city London school where more than eighty languages are spoken, she would sense urgent needs; mending uniforms, calling social services, shielding vulnerable teens from gangs. And she would tailor each class to its pupils, fiercely believing in the power of art to unlock trauma, or give a mute child the confidence to speak.
Time and again, she would be proved right. So in 2018, when Andria won the million-dollar Global Teacher Prize, she knew exactly where the money would go: back into arts education for all.
Because today, the UK government's cuts and curriculum changes are destroying the arts, while their refusal to tackle the most dangerous threats faced by children - cyber-bullying, gang violence, hunger and deprivation - puts teachers on the safeguarding frontline. Andria's story is a rallying wake-up call that shows what life is really like for schoolchildren today, and a moving insight into the extraordinary people shaping the next generation.
Those Who Can, Teach Press Reviews
Part autobiography, part teaching masterclass, it's a clarion call for people to value the arts in state education, as well as a powerful reminder that a teacher ready to listen can transform a young person's life -- Will Hazell - i
A prizewinning teacher makes clear how little government understands about what goes on in schools . . . Those Who Can, Teach is a response to the government's scattergun approach to education, a plea for them to take notice of the pressures teachers are increasingly placed under, and how education policy is damaging young people. [Zafirakou's] simple, direct style often feels close to a manifesto -- Lamorna Ash - Guardian
A memoir of [Zafirakou's] time in the classroom, told through the lives and experiences of some of her most memorable and hard-to-reach pupils . . . Some of her pupils have been recent arrivals to Britain; some have escaped war; many have chaotic home lives . . . The stories she tells, of bringing these students to life in her art lessons, are little parables of possibility. They tell of students who have unlocked trauma through their drawing, or who have spoken for the first time because they found a home in the art room -- Tim Adams - Observer
This is a teacher who went out and spent over sixty pounds of her own money to buy a uniform in Asda for a boy who had no chance of getting one from home; this is a teacher who took one boy's clothes to the school washing machine during PE lessons so he'd have them clean and dry afterwards . . . You can call this good teaching; what it looks like is love . . . Art is, like music, the universal language, and what's striking is how many children, who find it near impossible to communicate in any other way, can communicate through art . . . That's the lesson of story after story; the most difficult children can come into their own when they learn that they are good at something, at art, and are recognised as good - Evening Standard
Achingly humane . . . Searingly wise . . . Totally riveting . . . Unmissable -- Michael Attenborough CBE
'An amazing book . . . Read it gang, honestly' Zoe Ball
'I haven't read a book for a long time that so often had me close to tears' Observer
Praise for Andria Zafirakou:
'A magic combination of belief and compassion' Financial Times 'Andria Zafirakou should be an inspiration to all' i
'Zafirakou's generosity offers a gleam of hope in a world that can seem unremittingly dark' Guardian
'An amazing person . . . What struck me was just her sheer joy' Jeremy Vine, BBC Radio 2
'Where others might have given up, Andria has made it her mission to ensure [her students] get the best possible start in life' Daily Mail
If you loved this, you might like these...