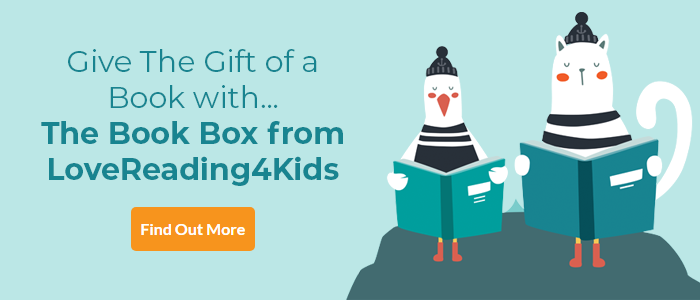 The Positively Last Performance Review
Longlisted for the Carnegie Medal 2014 Award winning Geraldine McCaughrean spins a brilliantly fanciful yarn in the magical setting of a disused theatre. Every night amazing things happen in the theatre but no one except the resident ghosts can see them. But then Gracie comes along; Gracie can see the ghosts. At first, it is a bit of a shock for Mikey the Mod, Jim and Joanie the twins, the wonderful Miss Melluish and the rest but soon they understand that Gracie maybe just who they need to save the theatre. Geraldine McCaughrean has a rare ability to bring to life a huge and varied cast of fascinating and unusual characters in a story that brings ghosts vividly to life.
A personal message from the author to Lovereading4kids and our readers:
In 2011 I got a phone call from The Theatre Royal, Margate - not just a glorious theatre but a great force for good in its locality. They suggested a book that would show towns like Margate as places with a cheerful future as well as a powerful past. In short they asked me to attempt a sort of literary Tracey Emin! This needed to be a family book, enjoyable not just to children but to anyone who fondly recalls seaside holidays when the sky was always sunny, the candyfloss sticky and there were donkeys on the beach... oh and to anyone who likes theatre or a good read. I hope to goodness I've succeeded, because it matters. A proportion of the proceeds from this book will go to The Theatre Royal, Margate - Margate's greatest asset - except of course, for its inhabitants."
----------------------------------------------------------------
The Positively Last Performance is an ideal book for a Reading Group, perfect for years 5,6,7 and 8. Download a Reader's Guide, from the right hand column, with notes to help you explore the novel, extra information about the book and ideas for talking points.
The Positively Last Performance Synopsis
The performances at The Royal Theatre are extraordinary. You'd have to see them to believe them! But that's the problem. Nobody can see them. Except Gracie, that is. Newly arrived in her favourite seaside town and its beautiful old theatre, Gracie's quickly making friends. There's Mikey the Mod who wears a parka and drives a scooter, Miss Melluish whose skirt is missing, and Frank Stuart, the maker of mechanical elephants. But the old theatre is under threat. Will Gracie and her friends be able to save their home, or is the curtain set to fall on their very last performance?
The Positively Last Performance Press Reviews
McCaughrean is a stylist. Her prose is a pleasure to read, and reads as if it was a pleasure to write. There's a lightness about it, a whimsical humour, and a singular relish for language. The Guardian
Everybody should read Geraldine McCaughrean Philip Reeve
An author incapable of writing a dull sentence, Nicholas Tucker, Independent

Yet another outstanding novel from the remarkably talented Geraldine McCaughrean ... a beautifully crafted piece with an endearing cast of characters, with not a word wasted. Marilyn Brocklehurst, The Bookseller
Funny and touching, true-to-life and whimsical, sad and warm-hearted. It is beautifully written, managing to combine tragedy and comedy in one satisfying whole, and it deserves to become a classic. The Bookbag
If you loved this, you might like these...