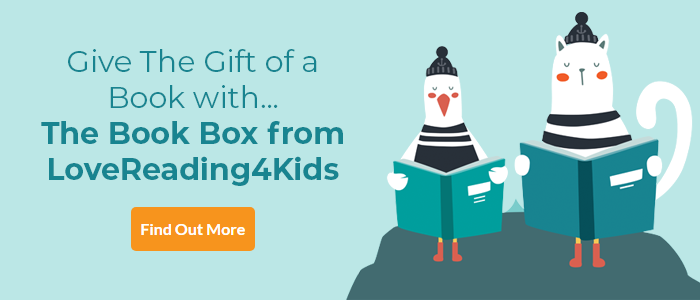 The Hitchhiker's Guide to the Galaxy Illustrated Edition Synopsis
'One of the greatest achievements in comedy. A work of staggering genius' - David Walliams Gorgeous 42nd Anniversary gift edition of Douglas Adams's pop-culture classic, The Hitchhiker's Guide to the Galaxy, stunningly illustrated throughout by Costa Award-winner Chris Riddell. It's an ordinary Thursday lunchtime for Arthur Dent until his house gets demolished. The Earth follows shortly afterwards to make way for a new hyperspace express route, and Arthur's best friend has just announced that he's an alien. At this moment, they're hurtling through space with nothing but their towels and a book inscribed in large, friendly letters: DON'T PANIC. The book is The Hitchhiker's Guide to the Galaxy and the weekend has only just begun . . . Douglas Adams's mega-selling pop-culture classic sends logic into orbit, plays havoc with physics and twists time, but most importantly it's very, very funny.
The Hitchhiker's Guide to the Galaxy Illustrated Edition Press Reviews
One of the greatest achievements in comedy. A work of staggering genius -- David Walliams Dazzlingly inventive -- Caitlin Moran Fizzing with ideas . . . brilliant -- Charlie Brooker I haven't known many geniuses in my life. Some brilliantly smart people, but only a tiny handful would I class as geniuses. I would class Douglas, because he saw things differently, and he was capable of communicating the way he saw things, and once he explained things the way he saw them, it was almost impossible to see them the way you used to see them -- Neil Gaiman The first book that wasn't by Roald Dahl that really made me laugh -- Robert Webb Weird and wonderful -- Eoin Colfer Packed with that unique energy, all barmy and bristling and bold . . . above all, it dares to be silly. Fiercely, beautifully silly -- Russell T. Davies, writer and producer of Doctor Who Really entertaining and fun -- Michael Palin It changed by whole life. It's literally out of this world -- Tom Baker For its 42nd anniversary, sci-fi classic The Hitchhiker's Guide To The Galaxy has been released in a stunning new illustrated edition. See iconic characters like narcissistic Zaphod Beeblebrox, hapless Arthur Dent and Marvin the Paranoid Android brought to life through award-winning illustrator Chris Riddell's gorgeous drawings. Fans of the book will love revisiting the hilarious tale that plays havoc with physics and time, while new readers (and even older children) will enjoy experiencing it for the first time, complete with complementary illustrations that fit the madcap story perfectly. * BBC Science Focus magazine * It's easy to see why this book is a culture phenomenon - it's weird, witty and extremely loveable. * Jodie Reads Books *
Book Information
| | |
| --- | --- |
| ISBN: | 9781529046137 |
| Publication date: | 29th April 2021 |
| Author: | Douglas Adams |
| Illustrator: | Chris Riddell |
| Publisher: | Macmillan Children's Books an imprint of Pan Macmillan |
| Format: | Paperback / softback |
| Pagination: | 320 pages |
About Douglas Adams
Douglas Adams created all the various and contradictory manifestations of The Hitchhiker's Guide to the Galaxy: radio, novels, TV, computer game, stage adaptations, comic book and bath towel. He was born in Cambridge, UK and lived with his wife and daughter in Islington, London, before moving to Santa Barbara, California, where he died suddenly in 2001. Chris Riddell, the 2015-2017 UK Children's Laureate, is an accomplished artist and the political cartoonist for the Observer. He has enjoyed great acclaim for his books for children. His books have won a number of major prizes, including the 2001, 2004 and 2016 CILIP Kate Greenaway Medals. Goth ...
More About Douglas Adams