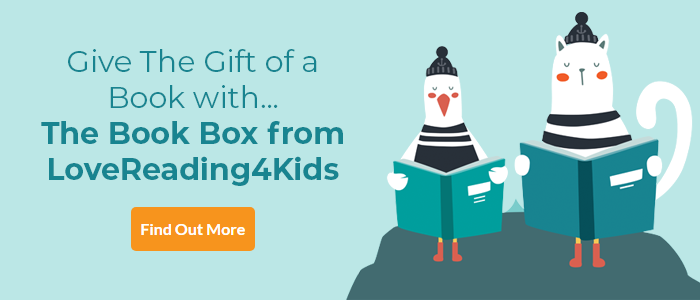 Duckworth, the Difficult Child Synopsis
Duckworth's parents think he is a difficult child, so when a snake slides right up and swallows him whole, his parents don't believe him! What's poor Duckworth to do? Duckworth is a difficult child. At least that's what his parents think. So when Duckworth tries to explain that a gigantic snake slithered out of his closet, his parents insist it's all in his head-he is far too old to be imagining such nonsense. (And will he please do his chores?) But even when the cobra slides right up and swallows Duckworth whole, his parents remain unconvinced! (Where did he find that snake costume, and will he please put it away?) What's poor Duckworth to do when his parents just won't listen? With nods to the deliciously dark humor of Edward Gorey, Florence Parry Heide, and Jon Klassen, Michael Sussman and Julia Sarda empathize with children everywhere who must find ways to deal with their difficult parents.
Duckworth, the Difficult Child Press Reviews
What first appears to be a Goreyesque cautionary tale for troublesome children comically turns the tables to target inept parents instead. . . . Sarda plays up the story's situational humor in her detailed, vintage-toned watercolors, ensuring that kids get the joke that the parents are the difficult ones, not Duckworth. A lightly macabre, utterly amusing read. -- Booklist Sarda's illustrations blend a gothic sensibility with an art deco style. -- Kirkus Reviews The visual sensibility is a sort of gothic art deco elegance, in a rich palette dominated by the orange of the cobra; double-page spreads allow plenty of room for the gigantic snake to coil and curl and slither. The significant humor comes from the disconnect between the child's expereince and the adults' disregard (shades of the classic The Shrinking of Treehorn)-to which most children can surely relate. -- The Horn Book Sussman's sendup of modern parenting (he is a clinical psychologist), dedicated to 'difficult children everywhere,' is well paired with illustrator Julia Sarda, who is capable of pulling off a quirky Gorey-esque vibe. She brings distant, angular lines and cool colors to Duckworth's home and even to his parents, which are effectively juxtaposed with the curving, sensual lines and vivid orange of the mammoth snake. Sarda does offbeat well. . . . There's an understated humor to Duckworth's ability to tolerate [his parents] and his necessity for self-sufficiency. After all, in the end, Duckworth saves himself. -- BookPage
Book Information
| | |
| --- | --- |
| ISBN: | 9781534405127 |
| Publication date: | 11th July 2019 |
| Author: | Michael Sussman |
| Illustrator: | Julia Sarda |
| Publisher: | Simon & Schuster |
| Format: | Hardback |
| Pagination: | 40 pages |
About Michael Sussman
Michael Sussman, a clinical psychologist and survivor of difficult parents, is the author of the picture books Otto Grows Down and Duckworth, the Difficult Child, and of two novels for adults, Crashing Eden and Incognolio. Visit him online at MichaelSussmanBooks.com. Julia Sarda is an illustrator from Barcelona. After her studies, Julia started working as colorist in a studio which made the editorial merchandising for Disney/Pixar and then moved on to freelancing two years later. With work ranging from concept art for video games to children's illustration, Julia has had the chance to illustrate some everlasting classics such as ...
More About Michael Sussman