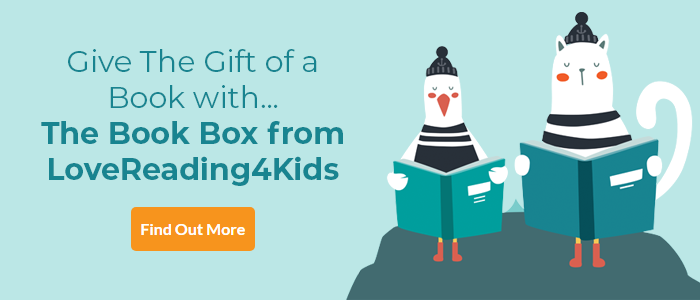 Mr Shaha's Recipes for Wonder adventures in science round the kitchen table Synopsis
Help your child to think and work like a scientist with Mr Shaha's Recipes for Wonder. Learn about sound by making wine glasses sing, investigate chemical reactions with vitamin-powered rockets, and explore Newton's Third Law by making balloon driven cars. This is not a book just for children, it's a book for the grown-ups who want to enthuse and inspire young people through science. Why does the ...? What is ...? How does ...? Why is ...? What are all the parts of a flower? How does a wine glass sing? I don't know! But soon you will. Every child can be a scientist with the help of Mr Shaha's Recipes for Wonder. There are experiments galore to do at home: from making a balloon-powered car, to dissecting a daffodil. With beautiful and detailed illustrations by Emily Robertson, this is the perfect book for a scientifically inclined young mind.
Mr Shaha's Recipes for Wonder adventures in science round the kitchen table Press Reviews
'Fantastical experiments carried out with the most mundane of implements will make these holidays simply unforgettable. For budding scientists and their unsuspecting parents.' -- Mika Provata-Carlone * Bookanista * 'As a fan of Shaha's science videos, I knew we'd like this DIY science book before we got it, but we really, really like it. We'll be conducting these experiments all summer, and are making it our go-to birthday gift for friends this year.' * The TKSST Gift Guide * 'This is a science book with a difference - the gorgeous watercolour illustrations bring the experiments to life, and readers will enjoy poring over the information in the book as much as they are thrilled by following each of the 'recipes'. * Child Magazine * 'Whether you're a science star or just starting out, it will help you inspire young people to learn.' * Token Skeptic * 'Easy experiments to transform the contents of your recycling bin into engineering equipment. Who wouldn't want to turn an empty crisps tube into a catapult or a spectroscope?' * Sunday Business Post (Dublin) * '[T]he perfect diversion for curious minds.' * Irish Times * 'If you've got young kids and you'd like to introduce them to science but don't know where to start, the excellent [Alom Shaha] has just written the perfect book for you.' -- Helen Czerski, author of Storm in a Teacup: The Physics of Everyday Life 'This is not a book just for children, it's a book for all grown-ups who want to enthuse and inspire young people. Every child and every parent can be a scientist with the help of Mr Shaha's Recipes for Wonder.' * Parent Talk * 'Packed with perfect holiday activities.' -- Professor Alice Roberts 'A brilliant and beautifully illustrated book that allows parents and children to explore the fun side of science in their own home.' * BBC Science Focus * 'Some of us were lucky enough to have that one great teacher who opened their eyes to the fun and beauty of science (thank you, Mr Moss!). But Alom Shaha, and this book, can play that role even for the children who don't have that stroke of good fortune. It's fun, clear, and colourful. When my own brats are old enough, I look forward to making a crisp-tin catapult with them.' * Tom Chivers * 'Full of fun, easy ideas for young scientists to do at home.' -- Gaia Vince, author of Adventures in the Anthropocene 'A charming, accessible way to introduce children to the wonders of scientific research. Every experiment is simple, yet there's no skimming over the hard facts. I wish I'd had a book like this when I was growing up. I'll certainly be working my way through it with my son.' -- Angela Saini, mother and author of Inferior: How Science Got Women Wrong 'I love this book. The experiments are fantastic (and so are the pictures), but they'll also make you think. You'll want to ask questions, and to try to find out the answers. Which is pretty much all that real scientists do too.' -- Philip Ball, former editor of Nature 'Shaha's book provides a wide range of easy but intriguing science experiments and demonstrations to entertain and engage any child, rendered in charming images and using items found in any typical home. Plus it also provides a valid excuse to buy Pringles. What's not to like?' -- Dean Burnett, dad of two and author of The Idiot Brain 'Brilliant kitchen table science experiments.' -- Nikesh Shukla, editor of The Good Immigrant 'Useful, inspiring and beautifully written.' -- Samuel West 'Full of wonder and delight - this is the perfect recipe for families looking for fun ways to find out more about the universe. Bound to inspire any budding young scientists.' * Christopher Edge, author of The Many Worlds of Albie Bright * '[F]illed with beautifully illustrated experiments that adults can lead youngsters through.' -- Dean Burnett * The Guardian * 'An ideal gift for children who love to experiment or learn how to understand how things work, this book will be very handy for keeping kids and adults busy on a rainy day.' * Book Trust * 'Alom Shaha is gentle and persuasive, the type of teacher you would have loved to have had educate you.' * The Guardian * Several collections of kid-friendly experiments have been published recently, but Mr Shaha's Recipes for Wonder (Scribe) knocks most into a cocked hat. From a catapult constructed from a Pringles tube to the chemistry of a microwave cupcake, Alom Shaha first dangles an enticing activity, then meticulously - and thrillingly - details the scientific principles behind its operation. Emily Robertson's glorious illustrations add to the book's bursting, irresistible sense of excitement. * The Guardian *
Book Information
| | |
| --- | --- |
| ISBN: | 9781911344551 |
| Publication date: | 8th March 2018 |
| Author: | Alom Shaha |
| Illustrator: | Emily Robertson |
| Publisher: | Scribble UK an imprint of Scribe Publications |
| Format: | Paperback / softback |
| Pagination: | 64 pages |
About Alom Shaha
Alom Shaha was born in Bangladesh but grew up in London. A parent, teacher, science writer, and filmmaker, he has spent most of his professional life trying to share his passion for science and education with the public. Alom has produced, directed, and appeared in a number of television programmes for broadcasters such as the BBC, and has received fellowships from the National Endowment for Science, Technology, and the Arts (NESTA) and the Nuffield Foundation. He has represented his community as an elected politician and volunteered at a range of charitable organisations. He teaches at a comprehensive school in London ...
More About Alom Shaha