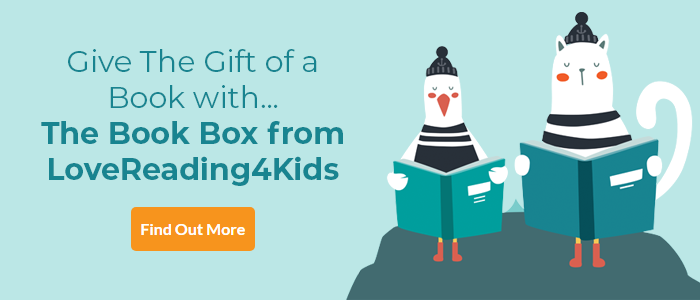 Amazing Islands 100+ Places That Will Boggle Your Mind Synopsis
Discover 100 of the planet's most magical islands - their wildlife, trees, diversity, people, treasures, and more - in this beautifully illustrated book. From islands that have been taken over by animals to disappearing islands, islands made of shells, artificial islands, and even islands that were once prison colonies, Amazing Islands is a whirlwind tour of some of the smallest land masses in the world. Discover the Galapagos islands, home of giant tortoises, penguins, boobies of all colours. Or visit Jiangxin Park in China, a natural island with an awe-inspiring, giant bookshop. Islands can be home to giant cities, colonies of cats or crabs; they have been hideouts for pirates and have given rise to astonishing scientific discoveries. Amazing Islands celebrates island life in all its extraordinary diversity.
Amazing Islands 100+ Places That Will Boggle Your Mind Press Reviews
[Amazing Islands] is fun for the child fascinated by facts as well as isolation. Islands can be prisons, mysteries, cities - such as Venice - and ecological niches. The clear text and bold images display a capacity for lateral thinking that bright kids of 6-10 will relish and return to. * New Statesman * Readers with a particular penchant for statistical information will enjoy the fold-out world map locating all the islands mentioned in the narrative and it also provides several 'island top tens' ... Each spread is alluringly illustrated with realistic depictions of the relevant flora and fauna, and organised with sufficient variety to maintain the reader's interest. -- Jill Bennett * Red Reading Hub * This intriguing, colourful, fact-filled book is the first in a new Our Amazing World series and is an entertaining celebration of island diversity, wildlife, history, treasures and cultures ... The book contains lots of new science, history and geopolitics ... The perfect book to put island life in focus. * Lancashire Post * As a reminder of the impermanence of everything we take as stable, Amazing Islands is aptly named. Beautifully illustrated, this isn't a natural history so much as a look at islands of every kind - from the unique wildlife on Madagascar to the culture of island nations. Along the way, we explore the geological wonders and artificial islands. * Discover Wildlife *
Book Information
| | |
| --- | --- |
| ISBN: | 9781912920150 |
| Publication date: | 4th June 2020 |
| Author: | Sabrina Weiss |
| Illustrator: | Kerry Hyndman |
| Publisher: | What on Earth Books an imprint of What on Earth Publishing Ltd |
| Format: | Hardback |
| Pagination: | 64 pages |
About Sabrina Weiss
Sabrina Weiss is a London-based journalist covering science, the environment and technology. An avid diver and photographer, she loves to plunge into the deep blue and photograph the animals we share our planet with. Sabrina is in a constant state of wanderlust and is always ready for the next adventure. Sabrina Weiss is the author of Ocean: Secrets of the Deep (What on Earth Books, 2019). When she's not careering down slopes on her snowboard, Kerry Hyndman works from her South London studio creating rich, textured maps and illustrations. Her affinity for making blocky, abstract shapes take on three dimensional life ...
More About Sabrina Weiss
More Books By Sabrina Weiss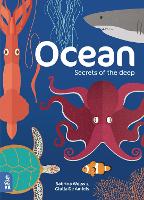 View All Books By Sabrina Weiss