Guest Editor - Michael Foreman
Our Guest Editor slot gives you a chance to discover a new author and find out more about the books and authors who have influenced and inspired them in their writing.
See ALL Authors in this category
See ALL Featured Books (with opening extracts) in this category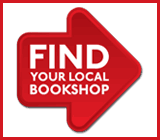 Tweet
Michael Foreman is without doubt one of the foremost children's book author/illustrators of the last 100 years. 2010 is the year we celebrate the 50th anniversary of his first book being published and that book, The General, is now available in a terrific new edition. Also this year, a gorgeous animal picture book – Why the Animals came to Town with an environmental theme to it and two absolutely wonderful classics, Alice in Wonderland and The Wizard of Oz.
Michael Foreman in his own words on books that have inspired him:
When I was a little boy, the only books we had at home were Ration books. However, on my newspaper round I became a fan of the Rupert Bear comic strip in the Daily Express. At Christmas, Mum bought me the Rupert Annual, my very first book. I think Rupert has influenced me in the use of animals to tell a human story, it enables children everywhere to identify with the characters no matter what their cultural background might be.
When I was about eight years old I joined the Life Boys. The Life Boys were to the Boys' Brigade what the Wolf Cubs are to the Boy Scouts, only with better uniforms (little sailor suits.) One year, to raise funds, it was decided we should put on aproduction of Just William in the Church Hall. Unfortunately, I was given the role of Violet Elizabeth Bott! However, we all became 'William' fans. We identified with him - even though he was posher than us. He was wild and fiercely loyal to his gang members and followed by any stray dogs. Just like us.
One of our teachers, Oscar Outlaw, realised that most of the class had no books at home. He started bringing in his own books and reading to us on Friday afternoons if it was too wet for games. First he read The Wind in the Willows. And then, Treasure Island. What a treat! We looked forward to rain.
The Little Prince is a beautiful, poetic marriage of word and image. A singular vision, timeless and universal. I love the ease with which we are transported to faraway lands and planets. I borrowed the image of the little man standing on a star in Dinosaurs and All That Rubbish. Sorry ...
Towards the end of WWII enemy prisoners of War were brought to our village to help bring in the harvest. We boys played football with them, the enemy, during their break times. Children face-to-face with the enemy is the theme of Friend or Foe by Michael Morpurgo. I have been fortunate to have worked with 'the other Michael' on more than twenty books. As Friend or Foe is not one of them, I feel I can recommend this as a classic Morpurgo - children centre stage - not in a fantasy, but in a huge real life drama.
Michael Foreman and Michael Morpurgo have collaborated on many books. Here's what they say of each other:
Michael Morpurgo on Michael Foreman:
'Michael is quiet and calm I don't think he even shouted when I sat beside him at a football match. He's also a bit older than me so he remembers the war from when he was a boy while I don't. I envy him for that. We are of the same generation although we've come from different backgrounds and different homes. It's nice growing old together; we have a sort of comradeship. Michael loves to travel and we have a lot of fun travelling together; we're a couple of kids we go on adventures together. But not all of the trips are fun. We went to Ypres in Belgium and went to a museum in Flanders Field. There was a letter written on the wall from the War Office to a mother whose son was shot for cowardice. I just imagined how awful it would have been for that mother at that moment. It moved me enormously. Normally Michael and I are chatty but neither of us could speak we just walked off in separate directions. It sounds bizarre, but that moment, as we walked away from each other, I felt closest to him because we were dealing with the same stuff. We share silences well maybe that's the secret. It's the test of true friendship when you don't always have to talk'.
Michael Foreman on Michael Morpurgo:
'My friendship with Michael the "other one", as I call him was immediate. We've been close friends ever since that first book; in fact, more like brothers. Michael is warm, generous and has a tremendous spirit. He has a hand-on-heart warmth. That's why children like him so much'.
Michael has worked on more than 170 books, over 20 of which he wrote himself, including some autobiographical stories of his childhood during and just after World War Two. These are wonderful books to share with your children. He has two children and lives with his wife Louise in London and Cornwall.
Previous Guest Editor's include: