Guest Editor - Jacqueline Wilson
We are HUGELY honoured and jumping up and down with excitement to have the multi award-winning Jacqueline Wilson as our Guest Editor this month. Find out more about her books as well as books by other authors that she loves and that have inspired and influenced her.
See ALL Authors in this category
See ALL Featured Books (with opening extracts) in this category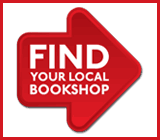 Tweet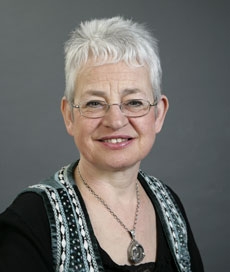 Creator of the infamous Tracy Beaker, Jacqueline is not only a Dame of the Realm and an OBE but a former Children's Laureate to boot!
And, she has agreed to share some of her favourites with us, and her book, The Worst Thing about my Sister, a brilliant tale of the bond of sisterhood, is published this month and is one of our Book of the Months too!

Jacqueline Wilson's Guest Editor Choices
LAVENDER'S BLUE, a book of nursery rhymes compiled by Kathleen Lines: I think every child should have a special book of nursery rhymes - It's a book to treasure forever. Click here for more…
WHERE THE WILD THINGS ARE by Maurice Sendak The text is very minimal but perfect - and the illustrations are glorious. This isn't a scary book in the slightest… Click here for more…
BALLET SHOES by Noel Streatfeild This was one of my childhood favourites - and although it's dated in many ways I think many girls will still love this story. Click here for more…
CARRIE'S WAR - by Nina Bawden This is a very touching utterly convincing book about three wartime evacuees billeted to Wales. It's very much a children's story, with a mystery to be solved… Click here for more…
THE HUNGER GAMES - a trilogy by Suzanne Collins I don't usually go for blockbuster dystopian stories - but this trilogy is imaginatively conceived and well written and a genuine page-turner… Click here for more…