PSHE: Body / Health
The books in this section cover a range of PSHE topics including bullying, disability, mental health issues and eating disorders. There are both fiction and non-fiction titles and cover age ranges from Toddler to Older Teen.
This Month's Featured PSHE: Body / Health Books

3+ readers
A beautiful story about sadness, depression and hope. Blue lives in the darkest depths of the forest. He has long forgotten how to fly, sing and play. The other birds swoop and soar in the sky above him, the sun warming their feathers. But Blue never joins in. Until, one day, Yellow arrives. Step by step, Yellow reaches out to Blue. With patience and kindness. And little by little, everything changes... A thoughtful and uplifting story. Perfect for helping children learn how to deal with and understand sadness, and how to be there for people in their lives struggling with depression.

9+ readers
11+ readers
July 2020 Non-Fiction Book of the Month | In this important new resource, author Cerrie Burnell has put together a fascinating collection of inspiring stories. As she says in her introduction when she was growing up as a child born with just one hand "there just weren't enough books with a disabled protagonist" and "Everyone deserves to see someone like them in a story and achieving something great" Her own achievements are themselves inspirational and she has long been a disability rights campaigner as well as much loved CBeebies presenter and children's author and so the whole book is infused with authenticity and passion. A double page spread for each of the 34 role models and two special sections on mental health and "invisible disabilities" are all evocatively illustrated by comic artist and graphic designer, Lauren Baldo capturing the time and spirit of the featured individual and giving real context to the highly readable and fascinating life stories. Starting in 1770 with Beethoven and finishing in 2001 with the birth of black, transgender disabled model superstar Aaron Philip, the life stories are commendably international and wide ranging, challenging our preconceived ideas of what is possible. From the familiar Helen Keller and Stevie Wonder to the less well known like break dancer Redouan Ait Chit, mountaineer Arunima Sinha, lawyer Catalina Devandas to celebrities like Lady Gaga,whose disability was a complete surprise to me, these stories will open eyes and minds. A comprehensive glossary and helpful discussion of language choices around disability and representation throughout add even more usefulness to this essential and attractive resource.
Other PSHE: Body / Health Books
Filter:
Baby and Toddler
3+ readers
5+ readers
7+ readers
9+ readers
11+ readers
13+ readers
YA readers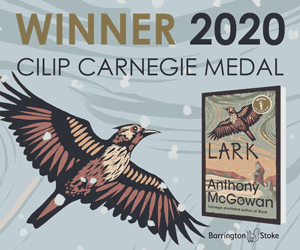 NEW INDIE AND SELF PUBLISHED BOOK REVIEW AND PROMOTION SERVICE LAUNCHED!
Read More
×