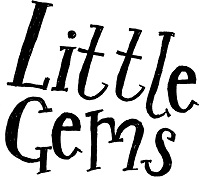 The Little Gems are published with high quality cream paper, the special Barrington Stoke font and illustrations on every page.
They are perfect for 5-8's and these quality stories promote good reading practice for all newly independent readers.
They are also suited to children of 7-10, reading below this level, and to dyslexic or reluctant readers.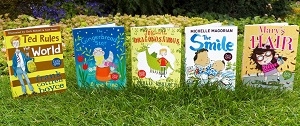 Here are just a few of the reviews about Little Gems titles that we have received here at Lovereading4kids.co.uk:
'It was a really funny book! It made me laugh...I would give the book ten out of ten because I really enjoyed it!' - Kevin Emmanuel, Year One
'It was a joy not to have to struggle through a book! Elliot says thank you for helping him read proper books and so does his Mummy!' Elliot Bateman, age 5 and his mummy
'This unusual story about creepy crawlies on your body and around you will make you laugh and itch looking for nits! Mum read this with me and we both loved the funny pictures.' Maisie, age 7
'It is written in rhyme and has colourful and funny illustrations...they show what fun the lice are having as well as the frustration felt by the mother who is trying to get rid of them.' Joseph Harris-Hart, age 11
'I really liked this book, because I never knew what magic was going to happen next, which made it very exciting; I wish I was a Gris-Kwok too!!' Charlie Clowes, age 5
'The cover of the book makes it looks like a funny story. The elephant looks like it's going to squish the two boys.' Rory Dugdale Reed, age 5
'The book is about two boys that are friends called Mike and Alex...Alex's family are Gris-Kwoks (they can change onto animals). Mike doesn't know their secret!!!!I give it 1000 stars.' Daniel Bisland, age 6
'I would recommend this story to other children around my age who find reading tricky. Younger children who are good readers would also find this story brilliant. I would like to read some more Little Gems books.' Toby Goodall, age 8.
Little Gems are published by Barrington Stoke and since the launch in 2012 sales for the series are over 250k.
About Barrington Stoke:
Award-winning Barrington Stoke publish accessible, enjoyable and unpatronising short books for children who are dyslexic, struggling to read, or simply reluctant to sit down with a book. Each book is read before publication by struggling readers of the right age, to ensure the final book is both accessible and a terrific read.
Click here to download a free guide from Barrington Stoke to help you help your child to love reading.
For more information visit www.barringtonstoke.co.uk