My favourite short novels by Anthony McGowan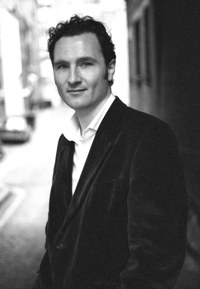 "I love losing myself in a great, sprawling epic novel, one that might take months or years, even, to work my way through. But there's also a delight in reading something that you can finish in one or two sittings, something short and perfect, which you can hold in your mind like a poem or a song. There are challenges, of course, for a writer of short-form fiction. There's no scope for waste: characterization and scene setting must be done with minimal deft strokes. Every word has to earn its keep.
I've picked short novels that have meant a lot to me at different times in my life. These are books that have moved me as a reader and influenced me as a writer. I've not tried to define what a 'short novel' or novella' actually is, beyond books that could slip easily in to a jacket pocket, and be consumed in a couple of intense reading session.
Barrington Stoke is our foremost publisher of short fiction for young people. They have tempted some incredible writers into writing wonderfully compressed narratives that easily match the impact of their longer works. Tom Palmer's WW1 football story, Over the Line, Meg Rosoff's brilliant and hysterical fable Moose Baby, and Kevin Brooks' characteristically dark and intense The Devil's Angel, all hit the sweet spot."
Read a special Q&A with Anthony McGowan on his novels Pike and Brock.
My choices...

A Kestrel for A Knave, Barry Hines. At 200 pages, this is rather long for a short novel, but I just couldn't leave it out, as almost no other work of fiction has had such an impact on me. It's the story of a day in the life of a working class kid, Billy Casper, whose only respite from a loveless home and a brutal school comes from caring for a Kestrel he has reared and trained. It's a depressing book, full of violence and a grinding poverty, but it also has moments of quiet beauty. Dense with drama and incident, above all, it's a book that just feels so utterly true.

The Old Man and the Sea, Ernest Hemmingway. This is an adventure story, of a kind, about an old fisherman who, accompanied by a young boy, goes out in a tiny fishing boat and catches a giant marlin. The fish drags them out in to the Gulf of Mexico, and for three days the old man and the boy struggle, first to kill the fish, and then to protect the valuable carcass from the sharks. It's a story of quiet courage and human endurance, as exciting as it is moving.

Of Mice and Men, John Steinbeck – I can almost hear the groans now, from millions of teenagers forced to read this for their GCSE! However, despite being 'institutionalised' Of Mice and Men remains an incredibly powerful and heartrending story. It centres on the friendship of George (small but clever) and Lenny (strong, but simple-minded), and their struggles in the rural California of the Great Depression. It's end is tragic, but what persists is the memory of the love between the friends. It's something I shamelessly ripped off for my brothers, Nicky and Kenny, in Pike and Brock.


The Stone Book Quartet, Alan Garner. Garner has a good claim to be our finest living children's writer (although he baulks at such restrictive definitions). His work has always interwoven fantasy and a grittily-rendered reality, but here realism comes to the fore. Four very short linked stories take us through four generations of one family in a Cheshire village. You could say that the stories are 'about' the nature of craftsmanship, the importance of geography in our psychic development, how wisdom is passed down through the generations, about how seemingly simple people lead lives of depth and resonance. Yet somehow it's not really what its about that gives The Stone Book Quartet its power: it's what it is: a self-contained, perfect work of art, as heavy in the hand as a granite rock.


Blindside, Aiden Chambers. Chambers is a writer of great depth and complexity, and his books are among the most challenging ever written for young adults. It's a joy therefore to see him in simpler mode, allowing his gift for straightforward storytelling and brilliant dialogue to shine through. Blindside is the story of Nate, a promising athlete, terribly injured in a bike accident. Nate has to find a way to come to terms both with the physical pain, and the psychological harm done by the accident. It's a book filled with rage, but also healing. Blindside shows another one of the advantages of a short book: it serves as an easily accessible portal in to the work of an author who can be a little forbidding …

Animal Farm, George Orwell. Orwell's story of a farmyard revolution is one of the very few parables that works on both levels: his animal characters are so wonderfully drawn we come to love (or hate) them, share in their dreams, aspirations, and feel for their ultimate betrayal. Add to that the wider truths it tells us about power and injustice, and we have one of the greatest books of the twentieth century. All in 144 pages …

The Postman Always Rings Twice James M Cain. This is a hard-boiled crime novel – adult in its themes and it characters – but one so fiercely compressed in its narrative drive, so searing in its pace, so true in its emotions, that anyone beginning it will race feverishly to the fatal conclusion. Cain's writing is a masterclass on concision and power. The edition I read had only 90 pages, but it it's like the matter at the heart of a black hole, so dense, it's said, that if you brought a teaspoon of it back to earth, it would sink straight to the centre of the planet.