Humorous
Are you a fan of Humorous books? Check out all of our Humorous book selections, read reviews, download extracts and you can order the book too!
This Month's Featured Humorous Books

Baby and Toddler
3+ readers
July 2020 Book of the Month | A day in the park with his friends turns into a calamity for robot Bernard. A series of alarming squeaks and clangs points to problems with one thing - his bottom! Something's clearly wrong with it and Bear has to take it away. That makes Bernard No-Bot again but not for long: his friends are determined to find him the perfect new bottom. This much-loved author-illustrator team specialise in the silly, and this is deliciously daft from start to finish (top to bottom!) and will have small children laughing uncontrollably.

7+ readers
9+ readers
Louis is back for his sixth speedily-paced comic quest, and this time he's on a mission to set his comedy career on a more stellar trajectory. "I've only one talent," Louis acknowledges. "Making people laugh. And I've dreamed of being a comedian since I was an amoeba." Unfortunately, though, Louis's slot on a popular vlog is curtailed when its hosts head to America to pursue bigger opportunities, so he and Maddy, his agent (and girlfriend) must seek new channels for his comic genius. Maddy's irrepressible can-do confidence is an infectious joy throughout, not least when her unfailing support and invention leads them to track down (who they believe to be) the producer of a new talent show for young comedians. Needless to say, things never go quite to plan in Louis's wonky world and he must conquer more than a few problems and misunderstandings before he gets his chance to shine. With lashings of laughs induced by Louis's mindfulness-obsessed, cringe-inducing mum and dad (who misinterpret his pursuit of comic acclaim as a cry for help, and inadvertently go viral themselves), this riotously readable feast serves up an energetic, child-centred perspective on family life, friendship and following your dreams (hitches and all).
Other Humorous Books
Filter:
Baby and Toddler
3+ readers
5+ readers
7+ readers
9+ readers
11+ readers
13+ readers
YA readers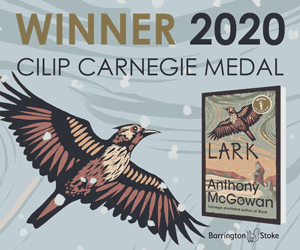 NEW INDIE AND SELF PUBLISHED BOOK REVIEW AND PROMOTION SERVICE LAUNCHED!
Read More
×