Sophy has a new picture book character, making her debut in February 2017. Welcome Edie!
We asked Sophy where the idea for Edie came from...Sophy said.."Edie just sort of popped into my head, pretty much fully formed. I think she is an amalgamation of lots of little girls, the ones who lead from the front in the playground/at nursery. There are always characters who are VERY busy, organising everyone and helping out whether you want them to or not. I love that spirit and can do attitude, which doesn't often last in such an undiluted form once peer pressure and self-awareness kick in. I wanted to celebrate it and its unfailing positivity."
Sophy Henn's Pom Pom Bear series, Pass It On and Where Bear? have made her a firm favourite picture book author and her festival/ bookshop events are always hugely popular.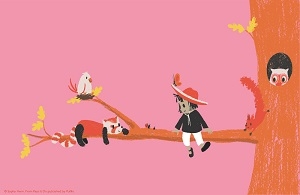 Where Bear?, her first book, was shortlisted for the Waterstones Children's Book Prize in 2015. She was also the World Book Day Illustrator for 2015 and 2016. Pass It On won the Junior Design Gold Award 2016.
A Q&A with Sophy Henn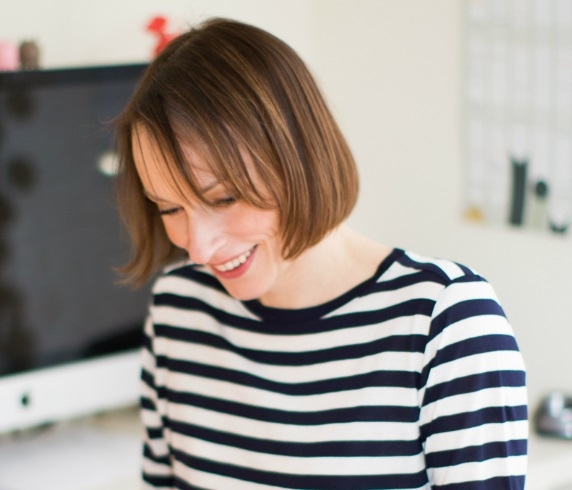 * What are the best and worst things about being an author-illustrator? I love my job and cannot believe how lucky I am! I get to think up characters & stories, then draw them…everyday! I really love the age group that I work with...I have a big cardboard Pom Pom that I take to events now and when the audience filed in a little boy started hopping around pointing at it cheering "Pom Pom, Pom Pom!".
* Name one thing about you which people may be surprised to learn. I love to tap dance!
* Who has been an inspiration to you, personally and professionally? My daughter has been my main inspiration. The fun I had reading to her when she was little and seeing the joy she got from books inspired me to try my hand at writing and illustrating.
* What was the first book you remember? Janet and Allan Ahlberg's Cops And Robbers. I loved all the detail in the illustrations, the little visual gags tucked away in the pictures for you to hunt out. And the main character's scandalous behaviour was very exciting.
You can read the whole Q&A on Sophy Henn's author page.
Sophy Henn lives and works in Sussex, England. She studied Fashion at Central Saint Martins, accidentally had a London-based career as an Art Director in advertising, then completed an MA at University of Brighton in Illustration. Now she writes and illustrates children's books in her studio, with a large cup of tea by her side, and can't quite believe her luck.

Read more at www.penguin.co.uk.


You can find out more about Sophy Henn on her website www.sophyhenn.com.