First published by Macmillan in 1894, The Jungle Book by Rudyard Kipling is a much loved classic collection of short stories and poems of life in the Indian jungle.
The best known of the stories are the tales of Mowgli, the abandoned man-cub who is raised by wolves, makes an enemy of the tiger Shere Khan and is protected by Baloo the bear and Bagheera the black panther.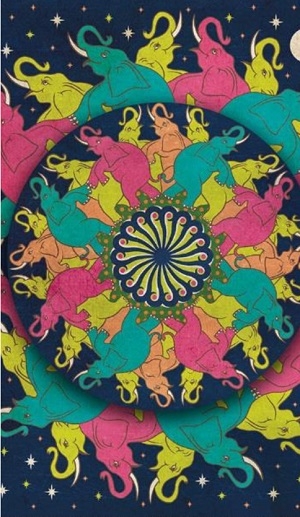 There are some fantastic new books released to coincide with the interest the two Jungle Book blockbuster movies are generating. Accompanying Rudyard Kipling's masterful writing is some beautiful artwork -
These two gorgeous graphics are from The Jungle Book, published by HarperCollins and illustrated by MinaLima, a hugely talented and imaginative design team.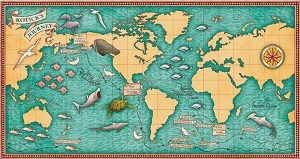 .......................
Migy Blanco's bold and colourful art brings Mowgli and his friends to life in this retelling of The Jungle Book by Laura Driscoll.
......................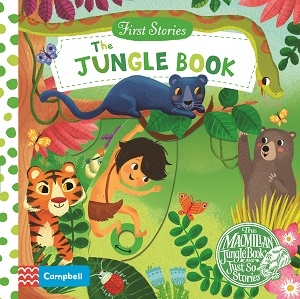 The Jungle Book board book from Campbell Books is a great first introduction to the characters with Miriam Bos's lively illustrations.
Or use your own artistic skills in The Macmillan Jungle Book Colouring Book, full of drawings and decorative pieces many inspired by the original illustrations of John Lockwood Kipling, Rudyard Kipling's father, who illustrated the very first edition of The Jungle Book.
......................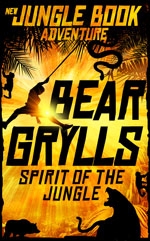 Also coming in October 2016, from the internationally renowned survival expert Bear Grylls a new Jungle Book adventure called Spirit of the Jungle. The novel for 10+ readers takes a new and exciting contemporary look at The Jungle Book with a central story woven through with real-life survival tips from the master of the outdoors.
......................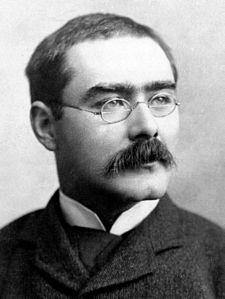 Rudyard Kipling (1865-1936) was born in Bombay (now Mumbai) India and lived there until he was sent to be educated in England aged 5. He left school at 16 and returned to India, working as a journalist and gaining material and experiences which would provide him with ideas for his future novels. He was the first Englishman to receive the Nobel Prize for Literature in 1907. Kipling's best known works include The Jungle Book, Just So Stories and Kim and poems 'If' and 'Mandalay'.
Rudyard Kipling is buried in Poets' Corner in Westminster Abbey.
You can find out more about Rudyard Kipling at www.kiplingsociety.co.uk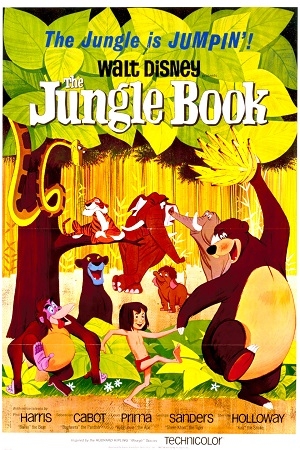 Many of us had our first taste of the Jungle Book in the brilliant 1967 Disney animation, with the unforgettable songs The Bare Necessities of Life and I Wanna Be Like You - www.disney.co.uk/the jungle book.
Jon Favreau's new film is based upon this Disney animation favourite but he has also woven more of the Rudyard Kipling originals into the story.
You can keep up with all the latest film news @TheJungleBook and on facebook at The Jungle Book.
Next year Warner Bros will release Andy Serkis's feature film, Jungle Book: Origins, with an equally starry line-up including Benedict Cumberbatch, Cate Blanchett and Christian Bale.