SPELLBINDING... MAGICAL... COMPELLING...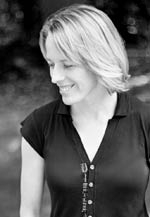 Lauren St John has made a real name for herself with this enthralling series of African animal adventures featuring a young girl and her beloved white giraffe. Growing up in Zimbabwe as she did has provided her with the tools to bring both the menace and the allure of Africa to the page in quite such a compelling way.
Magical and incredibly evocative of time and place, Lauren transports you, the reader into the heart of Africa. Each one is a beautifully written, gripping tale in its own right that will warm even the coldest of hearts and the simple, yet effective black and white illustrations also help to bring the pages alive and to complement the storyline.
The series begins with The White Giraffe in which 11 year old Martine is sent to live on a Game Reserve in Africa with her only living relative following the death of her parents.
Dolphin Song is the second in the series and Martine must use her gift of healing to help a stranded, dying dolphin back to the safety of the ocean. But that's only the beginning. The true test of her skills are brought brilliantly to life on a school trip to Mozambique as she and her school friends watch 'the great sardine run'.
The Last Leopard is set very much back on dry land in the 'bush'. Martine must decide who her friends are, and who are her enemies, as she and her close friend Ben race against time to save the world's rarest leopard and each other.

The fourth thrilling African adventure, written with all the zest and skill that has endeared so many readers to The White Giraffe, Dolphin Song and The Last Leopard is Elephant Tales,where Martine travels to Namibia to save an elephant and the home she has come to love.

Don't forget though that each story is very much a stand-alone title but all feature Martine and her beloved white giraffe Jemmy, who she first meets in The White Giraffe.