"Once upon a time there were four little Rabbits, and their names were - Flopsy, Mopsy, Cotton-tail and Peter."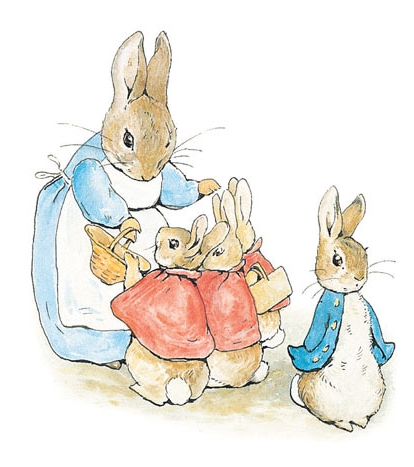 Beatrix Potter is one of the world's best-loved children's authors, with her most famous creation The Tale of
Peter Rabbit having sold in excess of 45 million copies globally since its initial publication in 1902. She
personally oversaw the launch of subsequent products, making Peter Rabbit the oldest licensed character in history.
Today over 2 million of her 'little books' are sold all over the world every year, and Peter Rabbit has appeared in books and products in more than 110 countries throughout the world.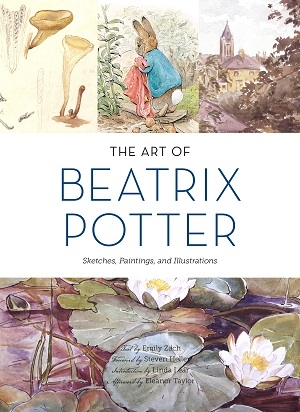 Older Beatrix Potter fans will be fascinated by The Art of Beatrix Potter, a stunning collection of sketches and watercolours charting Potter's artistic progress and her inspirations, with essays from Potter scholar Linda Lear, art historian Steven Heller and illustrator Eleanor Taylor. Find out more here.
To mark this special anniversary Penguin Random House Children's is releasing a collection of five of Beatrix Potter's best-loved books with covers designed by iconic fashion designers from Britain and Ireland.
• Henry Holland has designed The Tale of Jemima Puddle-Duck
• Orla Kiely has designed The Tale of Mrs. Tiggy-Winkle
• Preen has designed The Tale of Squirrel Nutkin
• Rodnik Band has designed The Tale of Tom Kitten
• Cats Brothers has designed The Tale of Peter Rabbit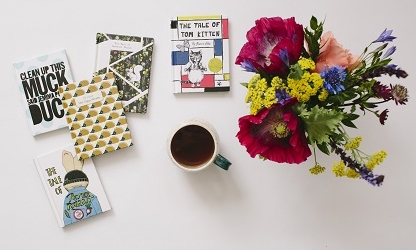 photo credit: © Xanthe Berkeley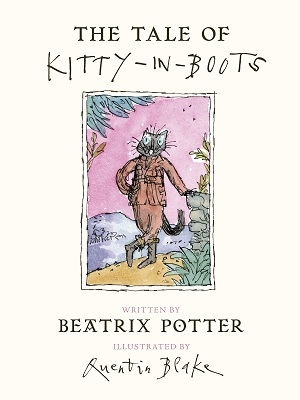 And, to the great excitement of Potter fans, a brand new, original story from Beatrix Potter, The Tale of Kitty in Boots has been published; a rediscovered manuscript which has been illustrated by Quentin Blake. The tale features many of Potter's most beloved, popular and feared characters - including Mrs. Tiggy-winkle, Mr. Tod and even, Peter Rabbit.
A fitting way to celebrate this important anniversary.
~~~~~~~~~~~~~~~~~~~~~~~~~~~~~~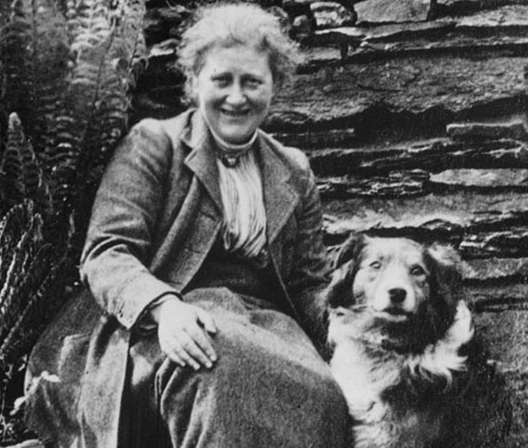 Beatrix Potter was a visionary and a trailblazer. Single-mindedly determined and ambitious she overcame professional rejection, academic humiliation, and personal heartbreak, going on to earn her fortune and a formidable reputation. On her death she left an incredible legacy of land and property to the care of The National Trust to ensure that future generations would continue to enjoy the countryside that she was so passionate about as well as the much-loved characters and stories that were created over a lifetime.
Over the year there are lots of events to celebrate the work of Beatrix Potter.
*The Royal Mint has a limited edition commemorative collection - the first time that characters from children's literature will appear on UK coinage!
*Realism & Romance; an exhibition at the Beatrix Potter Gallery in Hawkshead, exploring Beatrix's love of the natural world with some original illustrations on display.
*Find out about the origins of the tale of Peter Rabbit at Allan Bank in Grasmere.
*Where is Peter Rabbit? A magical, musical adventure based upon the tales of Beatrix Potter, at the The World of Beatrix Potter Attraction in Bowness-on-Windermere. There is lots more to see at The World of Beatrix Potter Attraction - wonderful exhibitions which bring the characters to life, art activities for children, film footage and an exhibition about Beatrix Potter's life.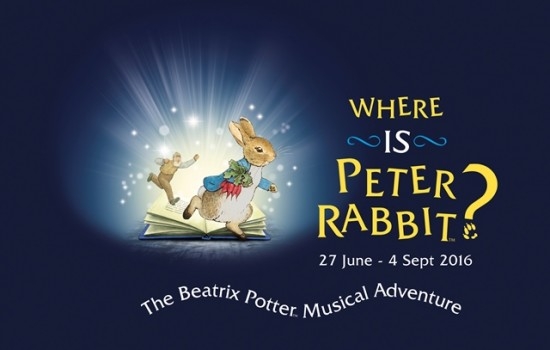 *Beatrix Potter's London; an exhibition at the V&A, London, which explores the role of London in her work.
And there are lots more events throughout the country, and the world, here.
To find out more about Beatrix Potter and her books visit www.peterrabbit.com