Click the image below to find out more about the exciting internet broadcast on 13 September to celebrate Roald Dahl Day
July 22 saw The BFG movie released! Directed by Steven Spielberg, produced by Disney and inspired by Roald Dahl, it stars Mark Rylance as The BFG himself and newcomer Ruby Barnhill as young orphan Sophie. Keep up with the movie news on The BFG Movie facebook page!
To mark the centenary Puffin has relaunched their Roald Dahl collection with special covers and artwork from Quentin Blake. And look out for The BFG - it comes with DIY Giant Ears so you can even use it to make your World Book Day costume!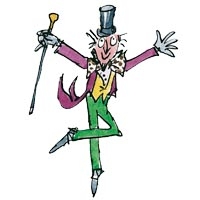 "'We must go higher!' said Mr Wonka. 'We must go tremendously high! Hold on to your stomach!'" Charlie and the Chocolate Factory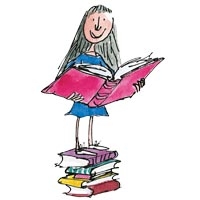 "Her own small bedroom now became her reading-room and there she would sit and read most afternoons, often with a mug of hot chocolate beside her." Matilda


Roald Dahl was born in Llandaff, Wales, on 13th September 1916. He had an unhappy time at school which was to influence his writing greatly. He once said that what distinguished him from most other children's writers was "this business of remembering what it was like to be young". Roald's childhood and schooldays are the subject of his autobiography Boy.

Since Roald Dahl's death, 23 November 1990, at the age of 74, his books have more than maintained their popularity. His works continue to find fresh readers and a number have been made into films including Charlie and the Chocolate Factory, Fantastic Mr Fox and the upcoming BFG. Matilda the Musical has been hugely successful winning 7 Olivier Awards, playing to packed audiences in the West End and Broadway.
You can find out more about Roald Dahl at The Roald Dahl Museum and Story Centre in Great Missenden where the author lived and wrote for 36 years.
Throughout 2016 there are numerous events to celebrate Roald Dahl's contribution to children's literature.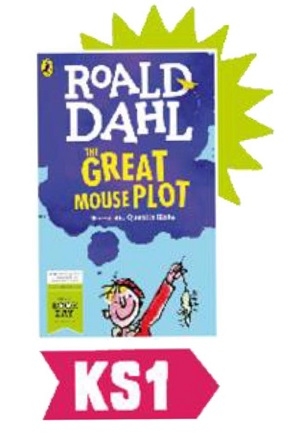 One of Roald Dahl's short stories, The Great Mouse Plot, was chosen as a World Book Day book. It tells the story of the Boy who would grow up to be Roald Dahl and his first trick...'You had the idea – so you can be the one to put the mouse in the jar.'
Find out more about at www.worldbookday.com



The Summer Reading Challenge, the UK's biggest annual reading promotion for children aged 4 – 11, is themed The Big Friendly Read for 2016. Organised by The Reading Agency and the UK public library network, the Summer Reading Challenge launched in July and supports children in reading six or more library books of their choice over the summer holidays. Over 800,000 children take part each year in the UK alone.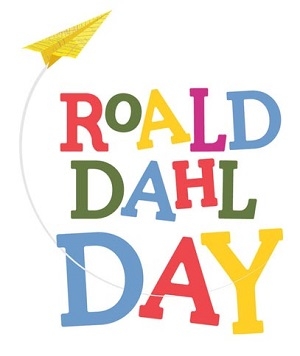 September 13 is Roald Dahl Day – the biggest Roald Dahl Birthday party ever! Join in the celebratory events at schools, libraries and bookshops around the world!
Luke Kelly, MD of Roald Dahl's Literary Estate and Roald Dahl's grandson says: "We are looking forward to an extraordinary year celebrating Roald's unique imagination, his beloved characters and unforgettable stories. It is an honour to be working with so many incredible partner organisations. As well as the things you now know about, be prepared for many surprises and treats along the way."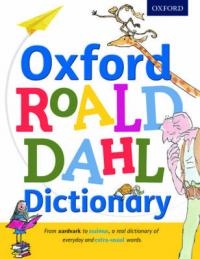 Finally, but definitely not least, let Lovereading4kids introduce you to a unique Dictionary. This is not an ordinary dictionary. After all, you wouldn't expect an 'Oxford Roald Dahl Dictionary' to be ordinary, would you? Lots of dictionaries tell you what an 'alligator' is, or how to spell 'balloon' but they won't explain the difference between a 'ringbeller' and a 'trogglehumper', or say why witches need 'gruntles' eggs' or suggest a word for the shape of a 'Knid'. This dictionary does all those things. All the words that Roald Dahl invented are here, like 'biffsquiggled' and 'whizzpopping' to remind you what means what. With real citations from Roald Dahl's children's books and illustrations by Quentin Blake, this is authoritative, engaging and accessible and will inspire and encourage young writers and readers.

Visit www.roalddahl.com for more special events, the Roald Dahl museum, new book editions and games and quizzes with all your favourite Roald Dahl creations.