'MINIATURE MASTERPIECES'
BBC R4 Open Book
Welcome to the exciting world of Real Reads – a fantastic way to introduce children to classic literature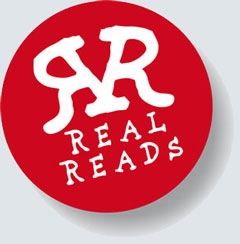 REAL READS ARE A REAL TREAT
So many great stories, so many great characters, so many great big books. Pick up these great little versions of the world's greatest books, and you'll discover that Real Reads are a Real Treat.

They are retellings of some of the best-known and best-loved classics; from Charles Dickens (including Oliver Twist and Great Expectations), Jane Austen (including Sense and Sensibility and Pride and Prejudice),the Bronte sisters, Emily (Wuthering Heights) and Charlotte (Jane Eyre), to a range of science fiction classics including Dracula, War of the Worlds and Frankenstein.

Beautifully presented, skilfully retold (condensed – 64 pages in total) and illustrated, they are true to the original plot, capture something of the flavour and tone of the original work, while simplifying the narrative and dialogue.
Real Reads - perfect for younger readers aged 8+ but they are also an excellent 'quick fix' for teenagers and adults.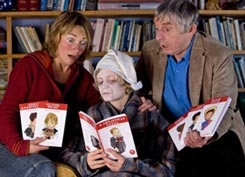 What's in a Real Read?
As well as the retelling of the story in about 55 pages, every Real Read contains a double page spread introducing the main characters in the book and some background on the social and historical context of the book under the heading 'Back in Time'. There are also books and online resources to find out more having read the book, ideas about style and themes for the reader to explore under the heading 'Food for Thought'. Finally there is a section on outlining the subplots from the original work that have not been included in the Real Reads version.

Are you a Real Reads potential reader?
Real Reads is not just a new publisher of illustrated classics... it's a new and exciting way of presenting our literary heritage to a whole new readership. Whether it's confident young readers, children who have seen the films and now want the books, teenagers and adults who want a 'quick fix' of a classic story without reading the original because of lack of time or indeed dedication, less confident readers who don't want to be left out and perhaps even those people where English isn't their first language but want to explore the classics in an easier way than reading the original.
They are not intended in any way to replace the originals, more to be a bridge to the originals so that more children move on to enjoy the treasures of our literature. Think of them as the book equivalents of films and television versions.
Josephine Ross, author of 'Jane Austen: A Companion', said of Real Reads "Where a novelist of Jane Austen's calibre and formidable reputation is concerned, some introduction to the originals may be invaluable for the uninitiated. These lively, attractive little volumes are ideal. Even as a purist, I think these Real Reads are a Real Help for the younger, novice reader."

For more information visit the Real Reads website at http://www.realreads.co.uk/