Sports
Are you a fan of Sports books? Check out all of our Sports book selections, read reviews, download extracts and you can order the book too!
Filter:
Baby and Toddler
3+ readers
5+ readers
7+ readers
9+ readers
11+ readers
13+ readers
YA readers

11+ readers
13+ readers
A terrific book to lure kids away from their computers and to go outside to discover the natural world around us. It's packed with ideas for creative activities using natural materials to make things. Aimed more at the parent than the child/teenager, this book will prove invaluable in providing children with the freedom to enjoy outdoor activities and to enable them to experience their own limits, take measured risks and learn new skills whilst looking after and protecting the world around us. If you're looking for a book for children to enjoy along similar lines to this book but more kid friendly then take a look at Go Wild.

5+ readers
Red Banana Books are for newly fluent readers so if you have a football mad youngster who you're struggling to persuade to pick up a book, then this one is perfect. Plenty of humour and with illustrations on every page, some of which include speech bubbles for added fun, the story is guaranteed to build confidence and it's a story that they'll then come back to time and time again. Seamus is the protagonist in the story; he's football mad and when he finds a whole load of ghosts who say they're bored he decides to help them form a football team. They're so good they might even win the World Cup!

13+ readers
YA readers
Shortlisted for the CILIP Carnegie Medal 2010. Prize-winning author Patrick Ness follows up The Knife of Never Letting Go with equally hard hitting The Ask and the Answer. Trying to escape, Todd and Viola fall into the hands of Mayor Prentiss. Separated from Viola and imprisoned, Todd can tell there are some deep and dark secrets outside the town. Who are the mysterious Answer? As gripping as The Knife of Never Letting Go, this is a tough but compelling story which takes readers into shocking and moving territory. Winner of the prestigious Costa Children's Book Award 2009 - the judges acclaimed it as "a major achievement in the making" Shortlisted for the Teenage Book of the Year Award 2009.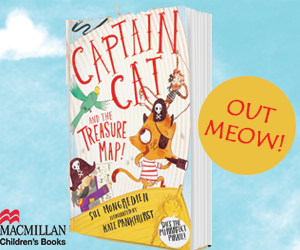 NEW INDIE AND SELF PUBLISHED BOOK REVIEW AND PROMOTION SERVICE LAUNCHED!
Read More
×