True Stories
Are you a fan of True Stories? Check out all our True Story book selections, read reviews, download extracts and you can order the book too!
This Month's Featured True Stories Books

3+ readers
At the age of 22 Laura Bingham set off to cycle through South America from Ecuador to Argentina, a journey of 7000 kilometres. Hard enough, but she did it alone and without any money. The cycle ride was to raise awareness of charity Operation South America. This book describes her journey through Ecuador and is part of the fund-raising effort. Laura's story will inspire young readers and conveys the enormity of the challenge, as well as a sense of freedom and adventure. The love of her family kept Laura going through the hardest times, and she had help from strangers she met along the way. The beauty of the countryside and its wildlife inspired her too and all these things are captured in the story. Her journey across Peru will be told in another book, while she finishes with advice for young people planning their own adventure – persevere like Laura, and almost anything is possible.
Other True Stories Books
Filter:
Baby and Toddler
3+ readers
5+ readers
7+ readers
9+ readers
11+ readers
13+ readers
YA readers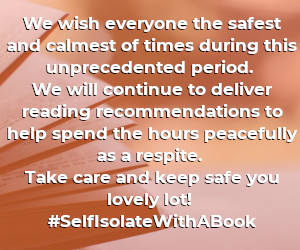 NEW INDIE AND SELF PUBLISHED BOOK REVIEW AND PROMOTION SERVICE LAUNCHED!
Read More
×